Major flooding occurred Thursday in northern Spain, including the city of Zaragoza, without causing any casualties. Storms land in the south-west of France this Friday.
Heavy thunderstorms hit northern Spain on Thursday. In the city of Zaragoza, halfway between Barcelona and Madrid, an impressive flash flood was observed after heavy rainfall: 50 liters per cubic meter in 50 minutes. The episode caused no injuries but could portend future weather risks with the movement of these storms in the south-west of France this Friday, where six departments are on orange alert.
Impressive pictures
On several videos relayed on social networks and authenticated by BFMTV, we see in particular a woman trapped on the roof of a car, surrounded by torrents of mud and only holding on to the radio antenna of the vehicle. She was rescued by firefighters. Another one video relayed by the local media Aragon Noticias ("News from Aragon", the region of Zaragoza) shows two other people in a similar situation.
Another video shows two cars carried quickly by the waters for several tens of meters, on an entire street. Dozens of vehicles were swept away and several people were temporarily trapped in their vehicles, reports El Pais. Witnesses also report hailstones about ten centimeters in diameter.
This Friday morning, access to several roads and streets of the city remains prohibited on decision of the authorities. Zaragoza City Hall say hope a "return to normal". city ​​police asked residents to be careful. Surrounding municipalities also experienced intense rainfall, without major damage being reported.
Arrival in France this Friday
This very violent episode is linked to a "supercell" storm, linked to an air mass conflict between the hot winds coming from the Maghreb and the cool winds from the Atlantic Ocean.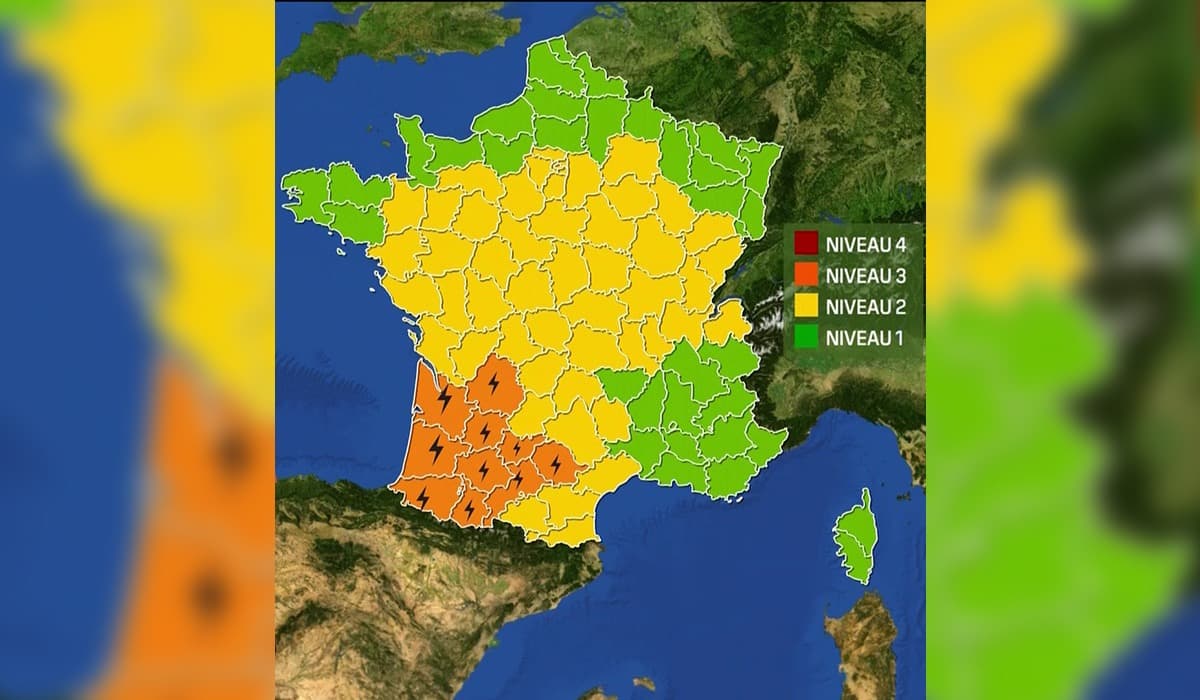 This unstable situation is supposed to go back to France this Friday afternoon. "Violent phenomena are expected" at the end of the afternoon and in the evening in ten departments of the South-West, which have been placed on orange vigilance: Landes, Pyrenees-Atlantiques, Hautes-Pyrenees, Gers, Tarn-et-Garonne and Lot-et-Garonne, Gironde, Dordogne, Haute-Garonne and Tarn.


Source: BFM TV