Since August 19, a fire has ravaged northeastern Greece, burning more than 80,000 hectares. Images from the European Copernicus program show the advance of the fires in this border region of Turkey.
Tens of thousands of hectares gone up in smoke. Since August 19, a fire has ravaged the region of Evros, in northeastern Greece. The fire has covered more than 81,000 hectares, according to the report Wednesday of the European observatory Copernicus (EMS).
This European Earth observation program monitors the progress of fires using satellites such as Sentinel-2. The images captured by Copernicus make it possible to realize the extent of the burned vegetation in a few days. The program shared with BFMTV.com an image taken on July 29, 2023, before the fires broke out, and another taken on August 28, after 10 days of fires. The contrast is striking.
The fire "the largest ever recorded in the EU"
This Thursday, the fire continues to burn the Dadia forest, located in the center of Evros in the Thrace region, protected by the European Natura 2000 network, which brings together sites with important natural heritage.
This fire is "the largest ever recorded in the EU", said Balazs Ujvari, a spokesperson for the European Commission, in Brussels on Tuesday.
The disaster has already caused the death last week of 20 people, mostly migrants.
Another graph of Copernicus allows to perceive the advance of the fires according to time:
Images shared on Facebook by the Society for the Protection of Biodiversity of Thrace, an environmental defense association in the region, also show how much it was affected by the flames.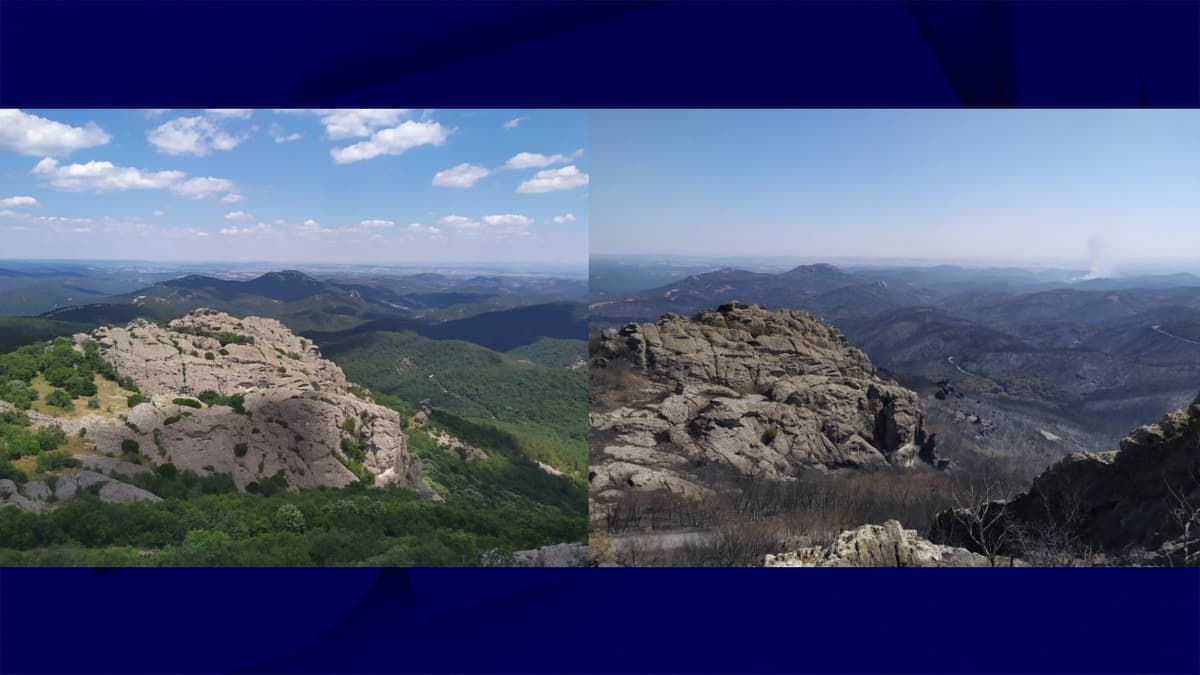 A devastating summer in Greece
Greek Prime Minister Kyriakos Mitsotakis estimated Thursday during a debate in Parliament that in total, the areas burned this summer in Greece "will exceed" 150,000 hectares. Major fires have broken out in recent months on the islands of Rhodes, Corfu and Euboea and in part of Attica, the region surrounding Athens.
According to the United Nations Environment Program (UNEP), global warming is making fire seasons more frequent and more intense. The increased frequency of drought, high air temperatures, lightning and strong winds in fact favor these uncontrolled fires. Their frequency could increase by 30% by 2050, according to a UNEP report from February 2022.
Source: BFM TV