To guarantee a pleasant experience for visitors and guarantee the security of the ancient site, Greece has decided since Monday to regulate the flow of tourists, with increasing numbers coming to admire it.
The majestic columns of the Parthenon temple, at the top of the Acropolis of Athens, attract up to 23,000 visitors every day. "A huge figure," declared Greek Minister of Culture Lina Mendoni in August, which must be regulated to guarantee the safety and longevity of the ancient site.
As an experiment, the government has decided to limit the number of daily visitors from this Monday, reports the American media CNN. With a stated objective of 20,000 people maximum per day from April 2024, i.e. before the next summer season. A reservation website will make it possible to monitor attendance by applying a time slot system.
"For example, 3,000 people will be allowed to access the site between 8 a.m. and 9 a.m., 2,000 during the next hour, from 9 a.m. to 10 a.m.," Lina Mendoni told Greek radio station Real FM.
"Bottlenecks"
While the 2,500-year-old site is open every day from 8 a.m. to 8 p.m., it is in the morning that overtourism becomes evident, creating "bottlenecks". "Half of the visitors tend to arrive in the morning, between 8 a.m. and noon," said Lina Mendoni. "This creates unpleasant conditions for the site, visitors and staff."
The congestion is particularly intense when passengers disembark from cruise ships plying the Aegean and Ionian Seas.
"The Acropolis is magnificent but (…) the number of people is overwhelming," an American tourist told AFP in June.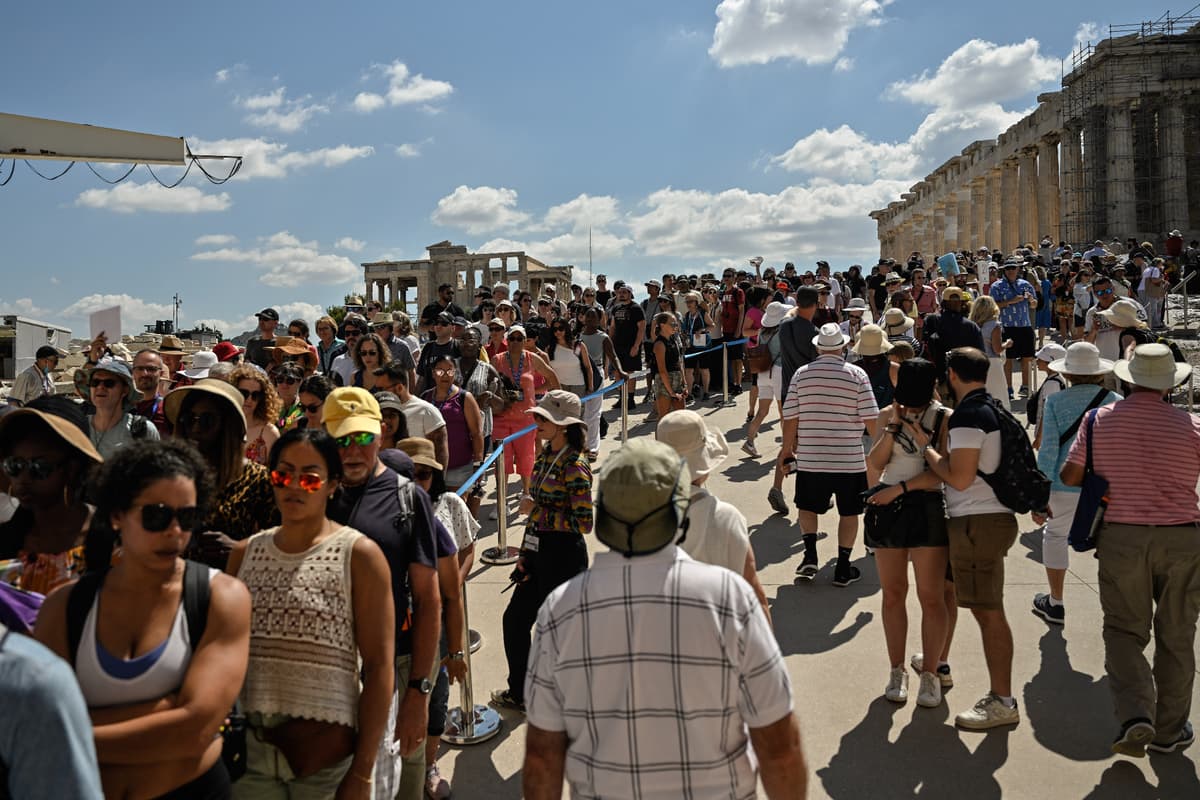 Tourism essential to the Greek economy
"The infrastructures are not suitable" for such a large number of visitors, underlined Ioannis Mavrikopoulos, guardian of this site, considered by UNESCO as the greatest architectural and artistic ensemble that Greek Antiquity has bequeathed to the world, since thirty years.
Despite the concern that reigns over this extreme influx, tourism remains essential to a country which wants to revive its economy weighed down by a decade of financial collapse. Experts in the sector, which represents almost a quarter of its GDP, hope this year to surpass the record of 31.3 million tourists recorded in 2019.
Source: BFM TV