According to Janusz Wojciechowski, Poland, Hungary and Slovakia made a "great effort" to guarantee supplies of Ukrainian grain on the world market.
The European Commissioner for Agriculture and Rural Development, Janusz Wojciechowski, said this Monday that he is "surprised" by Kiev's decision to file a complaint at the World Trade Organization (WTO) against Poland, Hungary and Slovakia for imposing restrictions on their exports. of agricultural products.
"As for the unilateral ban and the information that Ukraine is filing a complaint with the WTO, I can say that in the (European) Commission there are appropriate departments that have to express their position, that I am not going to prejudge it. I can only share my own position. I am quite surprised that Ukraine has chosen this path," Wojciechowski said during a press conference.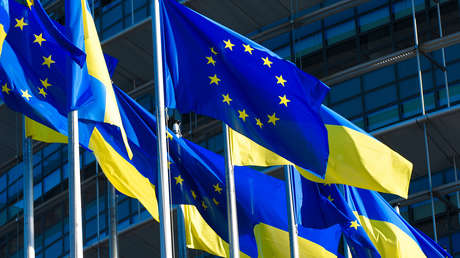 According to the official, EU members, including "the three Member States that are the subject of this complaint", made a "great effort" to guarantee supplies of Ukrainian grain on the world market. Furthermore, he stated that "an amicable solution would be better than a court case."
"It will be easy to show that Ukraine has not been harmed in terms of export volumes, and our best intention is to ensure that Ukraine is protected, as we continue our efforts to ensure that exports from Ukraine increase as much as possible," highlighted the commissar.
What does the dispute consist of?
Cereals and oilseeds of Ukraine that flooded the markets of neighboring countries affected the incomes of local farmers, causing those nations to ban such agricultural imports. The issue is particularly delicate in Polandwhich faces elections in October and where farmers are a key constituency for the ruling party.
In May, the European Union intervened to prevent certain countries from acting unilaterally and imposed its own import ban for some Ukrainian agricultural products.
However, Brussels made the decision not to extend that ban after Ukraine pledged to take measures to strengthen export controls to neighboring countries.
Poland, Slovakia and Hungary announced last Friday that they would maintain their own restrictions on imports of Ukrainian grains despite the European Commission's decision.
Source: RT