The NAFO movement is described by its critics as a platform to sow hatred against all Russians and promote anti-Russian xenophobia.
Estonian Prime Minister kaja kallasaddressed the first meeting of the pro-Ukrainian troll platform called NAFO on Saturday and celebrated its way of "disarm Russian disinformation with humor, intelligence and enthusiasm".
callas recorded on his Twitter account a video message on the occasion of the meeting between NAFO supporters, held this Saturday in the city of Vilnius (Lithuania), on the eve of the NATO 'summit', in which Sorry I can't be on the forum. "Keep fighting," concluded the Estonian Prime Minister, adding wryly: "NAFO enlargement is non-negotiable and Ukraine will win."
What is NAFO?
The NAFO, whose acronym stands for Organization of Friends of the North Atlantic (North Atlantic Fellas Organization, in English), in apparent allusion to the military bloc, was coined in May 2022 by the Polish extremist Kamil Dyszewskiwho posted antisemitic memes, praised the Holocaust and admired to Adolf Hitler and other leaders of Nazi Germany.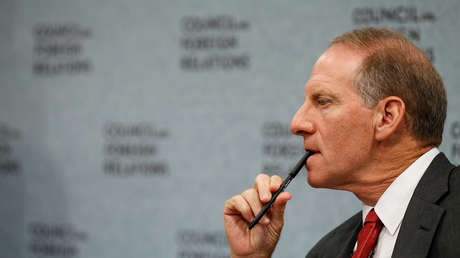 "When we began to appear in edited photos and in memes related to the war in Ukraine, other Twitter users asked Kama (Dyszewski) to forge a 'fella' for them too," they explain from NAFO about the story of their appearance and expansion.
Since then, the movement, which brings together users who call themselves 'fellas' (friends) with avatars in the form of memes with shibu inu dogsfocused its activities to propagate kyiv ideasexalt their military might, mock Russia and even raise funds for the Georgian Legion, a mercenary unit fighting on Ukraine's side that may be implicated in war crimes in Ukraine.
It is common for NAFO members and meme makers (propagandist) in particular to dehumanize all Russians. They openly reveal in being 'Russophobic', it is not ironic and it is not a meme. pic.twitter.com/OPfekfRLQ0

— Dr Eoin Lenihan (@EoinLenihan) June 9, 2023
Among the officials whom NAFO consider as your friends (fellas) include former US congressman adam kinzinger; the Minister of Defense of Ukraine, Alexei Reznikov; he UK defense minister Ben Wallaceas well as various analysts and even ex-spies westerners. Last August, Reznikov even posted a tweet in which he thanked "every person behind Shiba Inu." "Your donations from him to support our defenders, his fight vs. misinformation is valuable," wrote.
Critics of the group charge that NAFO has become a platform for sowing hatred against all Russians and promote anti-Russian xenophobia. In particular, the independent researcher and journalist Eoin Lenihan points that is "a classic violent extremist stalking group", and urges the owner of Twitter to investigate it, because it represents "an existential threat" to the platform.
Teasing after the death of a Russian tourist
One of the episodes that has provoked strong rejection was the wave of teasing and memes that NAFO supporters posted after the death in June of a Russian tourist who was attacked by a shark in Egypt. Thus, one of the jokes included a photo of a shark with the inscription: "employee of the month".
The most obvious proof of the movement's slide into extremism and naked xenophobia is the response to the death of a young Russian man who was mauled to death by a shark off the coast of Egypt recently. pic.twitter.com/VsWAvBengk

— Dr Eoin Lenihan (@EoinLenihan) June 9, 2023
Despite criticism, NAFO flooded the profiles of their whistleblowers and followed suit at their summit in Vilnius, as evidenced by the fact that the organizers posted a stuffed shark and a life preserver during one of the events.
At the meeting, NAFO members already They have raised $3,000 for various kyiv military and civilian organizations. From the official Ukrainian platform U24, which collects donations in favor of the kyiv Government, celebrated the event and indicated that they were "very eager" to attend, although they could not due to schedule problems.


Source: RT