Mohamed bin Salman drove the car through the courtyard of the Al Salam royal palace, with the Turkish president in the passenger seat.
Turkish President Recep Tayyip Erdogan presented a Togg – Turkey's first domestically produced electric car – to Saudi Crown Prince Mohamed bin Salman during an official visit to the Saudi city of Jeddah on Tuesday, according to reports. seen in a video posted by Anadolu Agency.

The recording shows how Erdogan shows the car to Bin Salman. Immediately afterwards, the crown prince gets into the driver's seat and the Turkish president does the same in the co-driver's, after which they take a tour of the courtyard of the Al Salam royal palace.
At the end, the Turkish president is seen extending his hand to his counterpart and holding it for about 15 seconds while they exchange a few words with the help of interpreters, before saying goodbye.
joint cooperation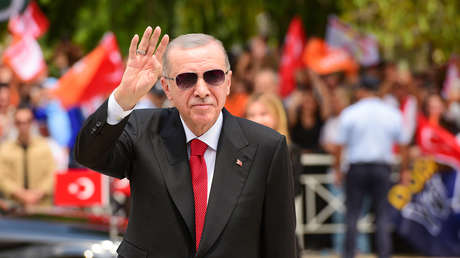 According to the Saudi Press Agency, Erdogan and Bin Salman addressed issues of bilateral relations between the two countries, prospects for joint cooperation and opportunities for their development in various fields, in addition to discussing regional and international developments of mutual interest. and the efforts made to achieve them.
In addition, they signed a series of bilateral agreementsincluding memorandums of understanding for cooperation between the governments of both nations in the field of direct investment and the media, and two contracts with the Turkish aeronautical manufacturer Baykar.
Between July 17 and 19, Erdogan is carrying out a tour of the Persian Gulf countries, together with senior cabinet ministers, to strengthen economic ties between the nations of the region. After leaving Saudi Arabia, he is scheduled to visit Qatar and the United Arab Emirates.
Source: RT