The tycoon believes that, due to his advanced age, the Democratic president will find it difficult to "keep in touch" with society.
US President Joe Biden is too old to run for a second term, Elon Musk said in an interview published by the Financial Times on Friday.
"You don't want to be too far away from the median age of the population, because it's going to be very difficult to keep in touch… A generation away from the median age may be normal, but two generations? At the point when you have great-grandchildren, How connected are you with people? Is it even possible? "Commented the CEO of Tesla and SpaceX.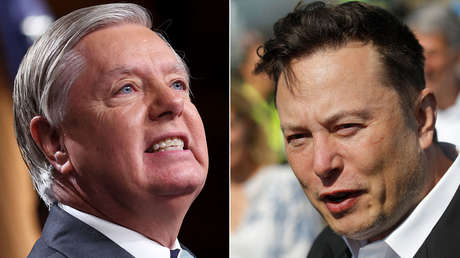 In this context, the billionaire said that until recently he supported the Democrats, but now he is politically somewhere between the Democrats and the Republicans, with a greater preference in favor of the latter. He also said that despite having several disputes with Donald Trump, he does not hate him.
As for his relations with Biden, Musk regretted that the president did not "deliberately" invite Tesla to a White House meeting dedicated to electric cars.
He also criticized that during a big event, the Democratic president "said that GM [General Motors] is leading the electric vehicle revolution, in the same quarter when GM shipped 26 electric cars, while we shipped 300,000."
The magnate also emphasized social problems and the influence of the left in American society. "It's complete communism … and the general feeling is that if you're rich, you're bad," he said.
Musk also spoke out on geopolitical issues. In particular, he argued that a conflict over Taiwan is inevitable and suggested that the island become like Hong Kong a special administrative region of China to avoid it.
"My recommendation would be to devise a special administrative zone for Taiwan that is reasonably acceptable," he concluded.
Source: RT