This Tuesday a group of heavily armed individuals shot dead nine people in an artisanal port in the city of Esmeraldas.
The Secretary of Public Security and the State of Ecuador, Diego Ordonez, presented his resignation on Wednesday after the shooting death of nine people in the city of Esmeraldas and amid growing criticism of the Government for the increase in violence.
"The country lives a unprecedented phenomenon of criminal violence from organized crime and a resurgence of common crime, similar to what other Latin American nations are experiencing. In Ecuador it worsens, because to the violent expressions of organized crime, and particularly on these dates, events clearly oriented to create anxiety and fear among citizens," Ordonez wrote in his resignation letter presented to President Guillermo Lasso, quoted by El Telegrafo.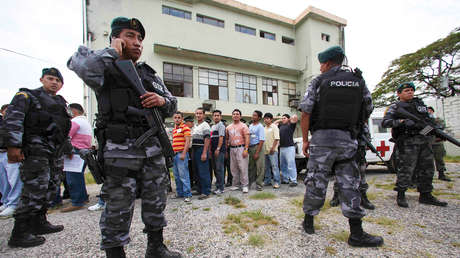 According to the Secretary of Security until now, insecurity should unite the political class and civil society organizations. "Painfully, the desire to hit prevails in ways that attack integrity and good name, which suggests that behind all these attacks are those who have felt affected by the firmness to fight all forms of corruption and violence, including politics, which has been expressed virulently in the streets," he said.
increase in violence
Lasso created in August 2022 by decree the National Secretariat for Public and State Security, and appointed Ordonez the reins of the new portfolio whose mission is to develop "public policies, planning and coordination of actions on security" to deal with organized crime.
However, after almost eight months in office, Ecuador has not seen the growing trend of violent deaths and insecurity. This Tuesday a group of heavily armed individuals broke into an artisanal fishing port in Esmeraldas, opened fire on the fishermen and merchants who were in the place, leaving nine dead. The Government indicated that the crime was produced by the dispute between two armed groups who were fighting to control that sector.
Source: RT