The reports attributed to AFP mentioned an alleged proposal made by the president of Nigeria and the regional group, which would have contemplated nine months of political transition under the leadership of the military.
The Economic Community of West African States (ECOWAS) has denied reports that it proposed a political transition period for Niger's military junta.
In a statement, the regional group said that reports mentioning a proposal made by the president of Nigeria and the organization, Bola Tinubu, which "allegedly" were disclosed by AFPare "false", and demanded the "immediate" reestablishment of constitutional order in Niger.
"The demand for the authority of the ECOWAS Heads of State and Government is clear: the military authorities of Niger must immediately restore constitutional order, freeing and reinstating the president Mohamed Bazoum," he reiterated.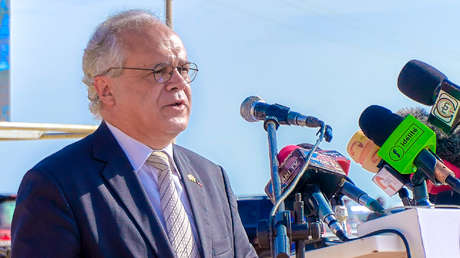 Several media outlets had reported Tinubu's alleged approach, citing a news agency dispatch in which it was stated that the president had proposed a nine-month transition for the Nigerien military to withdraw from power, which they took at the end of the month of July after overthrowing the elected president.
In the supposed ECOWAS statement, the Nigerian president recalled the transition process that took place in his nation between 1998 and 1999 and that in nine months made it possible to form a civilian Government. "The president sees no reason why this cannot happen again in Niger, If the military authorities of that country are sincere"said the text.
On the other hand, Tinabu warned that the organization would not ease sanctions imposed on the neighboring country until the military junta made "positive adjustments. "The soldiers' action is unacceptable. The sooner they make positive adjustments, the sooner we will remove the sanctions," he said.
Source: RT