According to local police, no arrests have yet been made, but an investigation is ongoing.
Dozens of youths broke into a McDonald's restaurant in the UK on Sunday and stole food, as shocked staff watched the chaos, the Daily Mail reports.
A video, recorded during the incident, shows a group of about 50 teenagers huddled around the counter of a restaurant in the city of Nottingham, and then about 7 of them jumped over the bar, scaring the employees.
Some of the assailants began to steal drinks and food that was being prepared in the kitchen, while several of them recorded what was happening with their cell phones. When the majority left the premises, about 20 youths stayed behind, threatening and insulting the staff.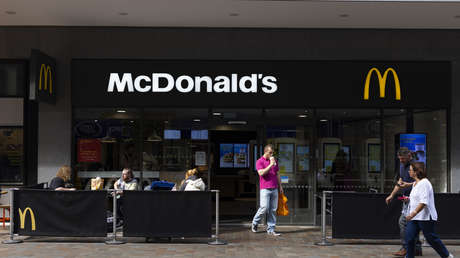 However, when the police arrived at the scene, the rioters had already fled.
"We take this incident very seriously. It is a commercial robbery as the group broke into a shop counter and stole food and refreshments," a Nottinghamshire County Police spokesman said, adding that no action had yet been taken. arrests, although an investigation will be carried out with the help of security cameras to find those responsible.
Source: RT