According to Roubini, the current system based on the US currency makes emerging economies dependent on monetary policy and economic difficulties in Washington.
A bipolar monetary system may emerge in the world that will replace the dominance of the US dollar, says economist Nouriel Roubini, known as 'Doctor Catastrophe' for his accurate prediction of the 2008 financial crisis, in his article for the Financial Times published on Sunday. past.
"Given the further weaponization of the dollar for national security purposes and the growing geopolitical rivalry between the West and revisionist powers such as China, Russia, Iran and North Korea, some [expertos] they argue that de-dollarization will accelerate," says Roubini. In addition, he stresses that the development of digital currencies also undermines the hegemony of the dollar.
However, Roubini takes into account arguments from opponents of this current, noting that, despite the current process of de-dollarization, the percentage of the dollar in international trade has not decreased much. Likewise, he points out that there is no alternative that could fully replace the dollar in reserve currency status. Furthermore, he argues that those who disdain de-dollarization argue that attempts to create a multipolar monetary system, for example based on the IMF's basket of currencies, have already failed to replace the dollar.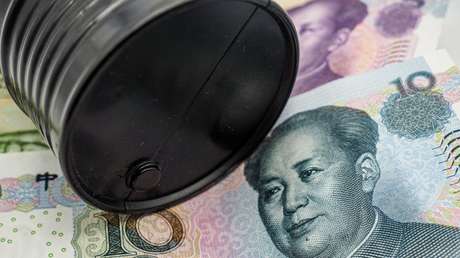 After analyzing all the arguments, the economist has reached the conclusion that the new global monetary system will not be multipolar, but bipolar, divided into two areas of influence based on the dollar and the Chinese yuan. According to Roubini, the current dollar-based system makes emerging economies dependent on monetary policy and economic difficulties in Washington. For this reason, they prefer to use the Chinese currency as an alternative to the American one, as the countries of the Gulf Cooperation Council (GCC) are already trying to do.
Likewise, China has alternative financial instruments to Western ones, such as its own international payment systems, which will accelerate the emergence of the bipolar monetary system, Roubini points out. "For all these reasons, the relative decline of the US dollar as the primary reserve currency is likely to occur over the next decade," he concludes, adding that increasing competition between Washington and Beijing will also inevitably lead to a currency regime. bipolar reserve.
Source: RT