The criminal organization deceived people with false job promises, withdrew their documentation and forced them to work without a contract for more than twelve hours a day.
The Spanish National Police has dismantled a network that exploited foreigners by paying them no more than 50 euros ($54.28) a week in the town of Brenes, in Seville, Europa Press reported on Wednesday, citing a statement from the police institution.

Last September, the agents discovered the existence of a criminal organization dedicated to exploiting people, forcing them to carry out Agricultural labors in different farmsso he opened an investigation called Qulumbira.
This is how they found that the gang was deceiving foreigners with false promises of getting a job that "would be far from the reality" they encountered. Upon arriving in Brenes, the criminals withdrew their documentation and forced them to work without a contract in the fields during work days of more than twelve hours.
"Roaches and Dirt"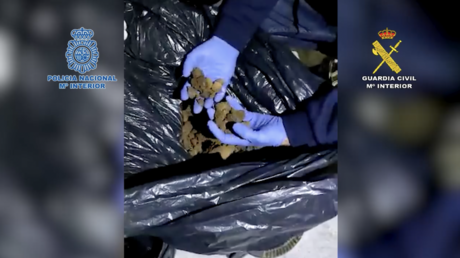 Once their day was over, in which they only stopped to eat, "they rested what they could in shared homes with more than 15 people, cockroaches and dirt." Sometimes, the victims contracted debts with the criminal organization and did not receive any salary.
The agents carried out an extensive police operation that resulted in the arrest of six suspects, which have already been brought before the courts. The detainees are accused of trafficking in persons for the purpose of labor exploitation and belonging to a criminal group with the aim of profit.
Likewise, the forces of order released three of the victims and carried out an "exhaustive control" in terms of documentation and immigration. During the operation they were able to identify a total of 23 citizens, eight of whom were foreigners, including five who were illegally in the Iberian country.
Source: RT