The Saudi team would have put on the table an offer that exceeds 200 million dollars to integrate the Portuguese star.
After the expectation generated by the departure of Cristiano Ronaldo of Manchester United, several teams have shown interest in taking over the Portuguese star, including the Saudi team al nassrwhich, according to reports, has put on the table an offer that exceeds the 200 million of dollars.
In this context, the president of Al Nassr, Masli Al-Muamr, in an interview with the SSC Sports media commented the rumors about the negotiations between the club and the player, as well as those of his arrival in Saudi football.
As the manager pointed out, so far there has been no rapprochement with the Portuguese striker, since this "I was very busy with the World Cup". However, he assured, he does not believe that the footballer has started negotiations with any other club.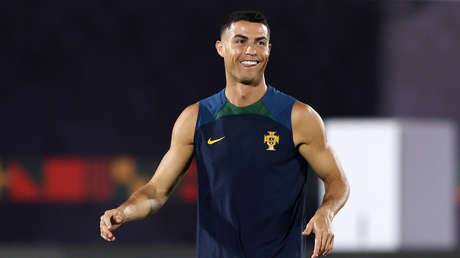 He also pointed out that since Portugal has now withdrawn from the World Cup, he hopes to start talks with the player and convince him to join the ranks of Al Nassr, one of the most successful teams in the history of the Saudi Premier League.
Al-Muamr's statements come after the rumor circulated that CR7 would have accepted the offer from the Saudi team, which he would join starting in January. However, Ronaldo, 37, denied this information.
If you liked it, share it with your friends!


Source: RT