"China's eCNY will be the technology backbone for most wholesale transfers between the People's Bank of China and foreign institutions," the expert predicted.
The recent launch of a digital form of the Chinese yuan threatens the dominance of the dollar and US hegemony, says American financier and bank executive Kevin Warsh in an opinion piece for the Wall Street Journal. This former member of the US Federal Reserve Board warned that the political leaders of the North American country should pay attention to this measure by the Chinese government and strengthen dollar positions to protect national interests.
Warsh recalled that the US currency is trading at its strongest level since 2002, up more than 10% so far this year against most major currencies, including the yuan. However, he stressed that Washington should not misinterpret the strength of the dollar, while US production has fallen, although not as sharply as that of its big trading partners.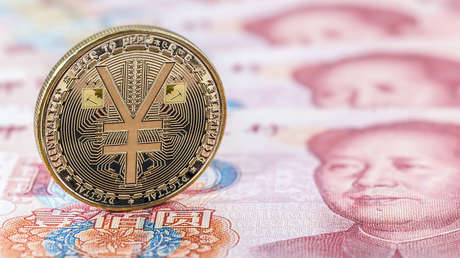 "The Federal Reserve is raising interest rates late to curb inflation, but there is still a high price to be paid for high prices," the expert wrote, noting that the weak Chinese currency is a consequence of the problems of the Asian country, such as the decrease in exports and the lack of investment.
However, China, right now, is advancing in the development of its digital currency, eCNYand is one of the leaders in the global race to launch a central bank-issued virtual currency.
"Cryptocurrencies […] they are not money, they are computer programs and they represent a major technological advance that is both promising and dangerous for the US-led global financial system," Warsh said.
The financier believes that, in the hands of a country as powerful as China, this new computer program "is an effective way of take the yuan to the big leagues", which is why the new coin, launched in April 2020, "is so important."
"China's eCNY will be the backbone of technology for most wholesale transfers between the People's Bank of China, financial companies and foreign institutions," Warsh predicted. "If foreign companies want to continue to have access to the vast Chinese markets, they will be forced to use the currency digital and its payment network", he pointed out.
In this way, the expert explained that China's central planners will have "a powerful tool to monitor transactions" and make the companies present in their market "comply with government directives."
Source: RT