However, the bloc is studying the possibility of investing Russian assets in European bonds and then using the yield in aid to Ukraine.
The European Union (EU) will have to return the frozen reserves to Russia when the conflict in Ukraine ends, according to the German newspaper Die Welt, citing a European Commission document containing this "sobering" conclusion.
However, the community bloc is studying ways to benefit of these funds with an eye toward rebuilding Ukraine. One of the scenarios includes the investment of the frozen assets of the Russian Central Bank in European government bonds with an annual yield of 2.6%.
The executive branch of Brussels considers that it would be an "exceptional" measure that he sees possible from a legal point of view, taking into account alleged "serious violations" of international law by Moscow. As for the risks of losing money, the European Commission estimates that they are "very low". In this sense, he forecasts that in the worst of all scenarios, if the bond investment plan fails, about 4,000 million euros would be lostcollects Die Welt.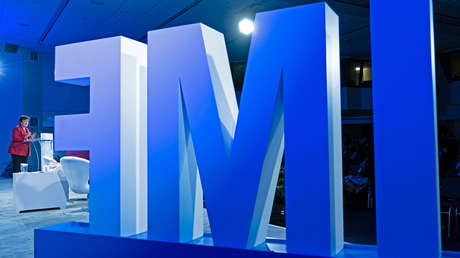 Legal obstacles to confiscation
Following the start of the military operation in Ukraine, Russian assets were also frozen in the UK and the US. The total amount of frozen funds from the Russian Central Bank is estimated to be more than 300,000 million dollars.
In mid-March, UK Foreign Secretary James Cleverly acknowledged that there are obstacles to the possibility of confiscating Russian assets. "The fact is that before there were conflicts all over the world and there were perpetrators, but there has never been a record of asset seizures. We have to make sure that we comply with both domestic and international laws," Cleverly told a session of Parliament.
Meanwhile, the US is not in a hurry to bet on this measure either. Already in February, after her visit to kyiv, Treasury Secretary Janet Yellen pointed out that there are "legal challenges" to being able to confiscate the assets. It is argued that confiscation would undermine faith in the dollar, which remains the most widely used currency in global trade. In addition, other countries would show more reticent when it comes to keeping their assets in US banks or making investments, collects The New York Times.
Russia has repeatedly criticized the idea of ​​the confiscation of its assets by the West. For his part, Russian President Vladimir Putin insisted that Moscow seeks increase the use of national currencies in commercial exchange with other countries, while betting on the Chinese yuan and other currencies that are reliable.
Source: RT