President Luiz Inacio Lula da Silva highlighted the "decisive" role of the Judiciary in defending Brazilian society.
The president of the Federal Supreme Court (STF), Rosa Weber, inaugurated this Wednesday the judicial year with a speech addressed to the radical Bolsonaristas who assaulted the headquarters of the three powers on January 8, whom she called "enemies of freedom" and He assured that "they will be punished."
Present at the ceremony were the president, Luiz Inacio Lula da Silva, vice president Geraldo Alckmin, and the head of the Senate, Rodrigo Pacheco, among others.
The magistrate asserted that the attacks in Brasilia were perpetrated by vandals "possessed of an irrational hatred, almost pathological" and "imbued with the audacity of ignorance".
"But I warn you. They have not destroyed the spirit of democracy. They have not been able to and will never be able to subvert it because the feeling of respect for the democratic order continues and will continue to illuminate the minds and hearts of the judges of this Supreme Court," he stressed.
And he affirmed: "If there is any doubt or difficulty in understanding what I am saying, let it be known that, once justice was erected, all those who conceived that attack, practiced it, breathed it in or financed it, They will be held accountable according to the rigor of the law.".
"Decisive Role"
For his part, Lula affirmed that the Judiciary has a "decisive" role in the defense of Brazilian society. "It is our duty to record the decisive role of the STF and the Superior Electoral Tribunal (TSE) in the defense of Brazilian society against arbitrariness," he sentenced.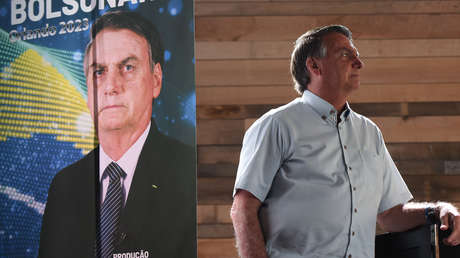 The patriarch of the left reiterated that the riots were not born of a "spontaneous generation." On several occasions, Lula has assured that the radical Bolsonaristas who carried out the attack could have received orders from former president Jair Bolsonaro.
Bolsonaro, who has been in the US since December and who lost his immunity on January 1, has an STF investigation open for his alleged involvement in those acts.
Up to now, the far-right has not recognized Lula's victory in the elections.
If you liked it, share it with your friends!
Source: RT