The 47-year-old actor was found guilty of raping two women in 2003.
On Thursday, September 7, Judge Charlaine F. Olmedo, of the Los Angeles Superior Court, sentenced actor Danny Masterson to 30 years to life in prison for the rape of two women 20 years ago. The actor will serve two consecutive 15-year sentences, one for each charge, and must also register as a rapist, local media reported.
The 47-year-old actor, known for playing Steven Hyde in the series 'That '70s Show', received the maximum sentence allowed by law, and the judge denied the defense's earlier motion for a new trial. Masterson will only be eligible for parole after serving 25 1/2 years in prison, but he could spend the rest of his life incarcerated.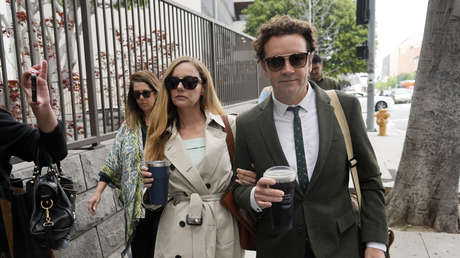 Early last December, the jury failed to reach a verdict on three counts of rape and a mistrial was announced but later resumed. On May 31, Masterson was declared guilty of two of the three rape charges, which had taken place at his Hollywood home in 2003.
For his part, the actor continued to maintain that he was innocent and waived his right to speak before the verdict. He also showed no reaction to the sentence itself. "You are pathetic, unbalanced and absolutely cruel. The world will be better off with you in prison," declared one of the victims.
Source: RT