Havana blames Washington for promoting irregular migration.
Representatives of the governments of Cuba and the United States will meet this Wednesday in Washington to hold a new round of talks on the immigration issue.
The deputy director of the US General Directorate of the Cuban Ministry of Foreign Affairs, Johana Tablada, explained that the agenda includes issues that "are concerns of the Cuban government and that they are not resolved".
In statements collected by the Cuban News Agency, Tablada mentioned the "incentives" that, in his opinion, the United States offers to promote irregular emigration, among them, "the continuity of extreme, inhuman, fence measureswhich directly influence the socioeconomic living conditions of the Cuban population".
Along these lines, the deputy director pointed against the US government for encouraging "high migratory flows" with "extreme measures that have provoked a direct threat to the well-being and livelihood" of the Cuban population.
"A regular migration is not going to be achieved, and this issue is not going to be ordered while that policy of suffocation against Cuba", emphasized Tablada.
Beyond the harsh criticism, the official acknowledged that there have been "positive steps" last year on this issue, such as the resumption of visa issuance at the US consulate in Havana and the granting of visas included in the migration agreements between both nations.
Tablada reported that the Cuban delegation will denounce "the admission of people who arrive in an irregular manner to the United States", considering it "an encouragement for others to take that unsafe path".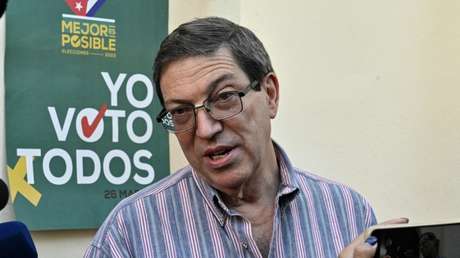 Thus, he specifically referred to the case of a pilot who left the island last February, stealing a small plane with which he traveled to Miami, where he received political asylum, something that Tablada considered "an explicit breach of the immigration agreements" and " a danger to aviation safety".
Likewise, Cuba will also reiterate the request for the restoration of the granting of non-immigrant visasas those used by Cubans who want to visit their relatives residing in the US or professionals or athletes who want to participate in events on US soil are called.
All these points have also been vindicated by the Cuban Foreign Minister, Bruno Rodriguez, who announced that they will put on the table the claim so that "an end to incentives to irregular emigration, such as the blockade, additional measures of suffocation and privileged treatment to Cubans who enter illegally", as well as the need to "restore non-migrant visas", exposed this Wednesday on his official Twitter account.
The meeting comes within the framework of an increase in the arrival of Cuban citizens to US shores. However, the sea is not the only route to try to enter US soil, since the main route is through Mexico.


Source: RT