The firm is looking to secure at least $1 billion in new financing.
Cryptocurrency lender Genesis is warning investors about the risk of eventual bankruptcy if it fails to raise money for its lending unit, Bloomberg reported, citing sources familiar with the matter.
The company seeks to obtain at least 1 billion dollars again financing. To do this, Genesis held talks with the private equity firm Apollo Global Management and the crypto asset exchange Binance. The latter, however, left the agreement on the grounds that the business could create a conflict of interest, according to The Wall Street Journal sources.
For its part, Genesis said it is not planning to declare bankruptcy "imminently." "Our objective is to resolve the current situation in a consensual manner no need to file bankruptcy"a company representative said in an email, adding that the company "has constructive discussions with creditors."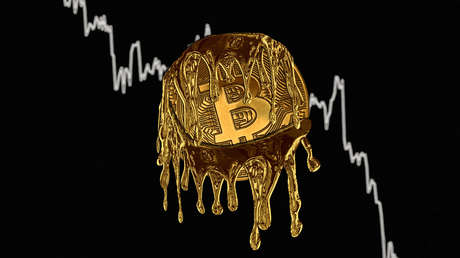 Last Wednesday, the firm announced that it will freeze cash withdrawals due to an "abnormal volume of requests that exceed our current liquidity" following the collapse of crypto exchange FTX.
What happened to FTX?
In early November, the FTX Group, which is made up of some 130 affiliated companies including FTX Trading, FTX US and Alameda Research, recorded withdrawals of about 6,000 million dollars in just 72 hours. Due to its liquidity problems, FTX signed a non-binding agreement with your rival Binance for the sale of FTX.com, its non-US subsidiary, with which it hoped to solve the crisis.
However, due to various irregularities in FTX that became known in recent days, Binance renounced the agreement.
In view of such a situation, FTX initiated bankruptcy proceedings on November 11, going from a valuation of around 32,000 million dollars bankrupt in a matter of days. In its bankruptcy petition, FTX Trading claimed to have $10-50 billion in assets and $10-50 billion in liabilities.
Source: RT