The couple had already paid another extra fee to be able to sit together, which was not fulfilled.
Anger and frustration expressed last Saturday on social networks the daughter of Ruth and Peter Jaffe, an elderly couple to whom the low-cost Irish airline Ryanair charged an extra £110 ($139) for printing new boarding passes, because travelers had mistakenly printed the return flight ticket instead of the outbound flight.
The event occurred last Friday, when the couple had to fly from Stansted airport, in London, to Bergerac, in France. Ruth Jaffe, 79, said that although she found the airline's website "very confusing", I thought I had printed the correct tickets.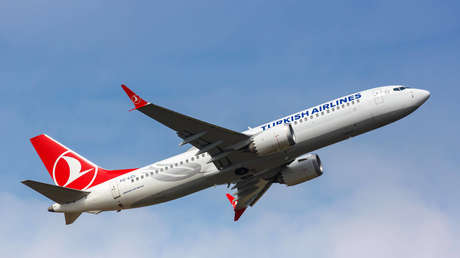 The error became apparent once they arrived at the airport, where they were told to go to the counter to get a boarding pass, for which they were charged £55 ($69) per person. "I was horrified," the woman declared in local media.
The incident left them so upset that it led her daughter to tell what happened on her social networks. In a message on the X network (formerly Twitter), he tagged the airline to comment: "My parents accidentally downloaded their boarding tickets for their return flight instead of outbound and you charged them £110 to print them at the airport: £110 for a piece of paper that took a minute. You should be ashamed".
The woman added that his parents had paid an additional fee to be able to sit together, which in the end did not happen. "My mother made a mistake trying to register. She was told that she wouldn't sit next to her disabled husband unless he paid extraso he tried it. However, only the return flight was registered. They sat separately after paying £110."
The post quickly went viral, prompting others to comment on their frustration over removing services that used to be free and share similar experiences.
For its part, the airline Ryanair, which imposes large extra charges for all kinds of services, defended their procedure, ensuring that the extra charges conform to their policy "in accordance with Ryanair's terms and conditions, which these passengers accepted at the time of booking; they failed to check-in online on time, despite receiving reminders via email the day before. These passengers were correctly charged the registration fee in the airport. We are sorry that these passengers ignored the reminders and failed to make their check-in."


Source: RT