Specifically, they were down 61.95% in premarket trading in Zurich and traded at 0.61 Swiss francs ($0.6578).
Shares of Swiss bank Credit Suisse tumbled in trading on Monday, despite a deal to be acquired by rival UBS for about $3.24 billion.
Specifically, the shares lost a 61.95% in pre-market trading in Zurich and traded at 0.61 Swiss francs ($0.6578). At the same time, the value of its additional Tier 1 (AT1) bonds fell as much as 1 cent on the dollar, after the bank announced that the debt, worth 16 billion francs, will be reduced to zero as part of the bailout. .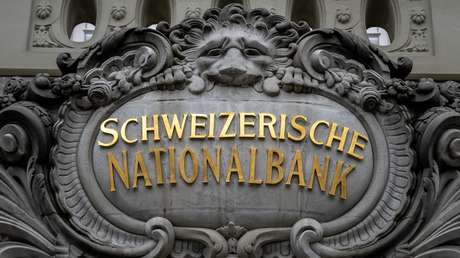 AT1s are typically owned by large institutional investors, as well as hedge funds, and are designed to withstand the brunt of losses during a crisis. Such bonds were issued after the 2008 financial crisis to transfer the risk of bank failure to investors in bonds exposed to distress writedowns, rather than to shareholders.
On the other hand, the actions of one's own UBS fell 4.73% to 15.81 Swiss francs ($17.05).. Later, it was reported that he had lost 15%. "The next few hours of trading will give us a better idea of ​​whether the crisis is contained," said Ipek Ozkardeskaya, a senior analyst at Swissquote Bank.
"In theory, there is no reason for the Credit Suisse crisis to continuesince what triggered the last Credit Suisse earthquake was a crisis of confidence -which does not concern UBS-, a bank out of the turbulence, with, in addition, ample liquidity and guarantee of the SNB [Banco Nacional Suizo] and the government," he added.
This Sunday, the Swiss National Bank reported that Credit Suisse will be acquired by the country's largest bank, UBS, under the merger format for 3,000 million francs.
The entity suffered last week significant losses following the banking crisis affecting the US and after the Saudi National Bank announced that it would not inject more money into the bank. In this context, the Swiss central bank was forced to lend 50 billion francs (about $53.6 billion) to Credit Suisse. However, the financing granted by the regulator failed to stabilize the price of the shares of the financial institution.
Source: RT