At least seven people died this Monday in a shooting that occurred at a school in Nashville (Tennessee, USA), including three children.
"Why don't Biden and the Democrats spend money and support legislation to defend our innocent American schoolchildren with armed good guys?" wrote this Monday the Republican congresswoman Marjorie Taylor Greene on her Twitter account.
The same day that seven people were killed in a shooting at a college in nashville (Tennessee, USA), the congresswoman wanted to ask the president this uncomfortable question, not without recalling in her message that the Biden Administration "sends hundreds of billions of dollars and supplies Ukraine with weapons to defend it against armed bad guys."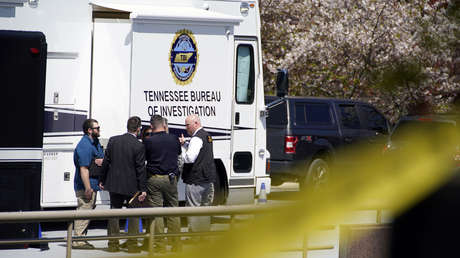 Among the fatalities of the shooting in Nashville is the alleged shooter, as well as three adults and three children. The authorities also indicated that there were "several injuries" at the scene.
According to data from the non-profit organization Gun Violence Archive, in the US there have been 131 mass shootings so far in 2023. In 2022, the organization registered 647 episodes of armed violence of this type throughout the country.


Source: RT