The Brazilian president will be received on Wednesday at the Vatican by the pontiff and will also meet with his counterparts from Italy, Sergio Mattarella, and from France, Emmanuel Macron.
Brazilian President Luiz Inacio Lula da Silva will travel to Italy on Monday where he plans to meet with his Italian counterpart, Sergio Mattarella, and will later be received in audience by Pope Francis on Wednesday, reports G1.
Lula spoke by telephone in May with the pontiff, whom he invited to visit Brazil. The last time that Pope Francis was in the Latin American giant was in July 2013 to participate in the World Youth Day in Rio de Janeiro.
"I have been twice with Pope Francis. He is unequivocally the pope most committed to humble people. I want to talk to him about the issue of peace and also about the issue of inequality", commented this Monday.
Both are expected to address the conflict in Ukraine. Lula tries to bring together a group of countries that are not involved in the conflict to mediate peace.
Meeting with Macron
Later, the president will travel to France to participate on Thursday in Paris in the Summit for a New Global Financial Pact, organized by French President Emmanuel Macron. The leader of the Brazilian left is also expected to give a speech at 'Power Our Planet: Live in Paris', a festival to be held to coincide with the summit.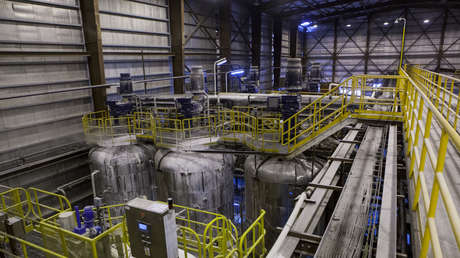 On Friday, Lula will have lunch with Macron, with whom he will discuss environmental issues and the EU agreement with the Southern Common Market (Mercosur), a bloc made up of Argentina, Brazil, Paraguay and Uruguay.
After 20 years, the agreement was signed in 2019, but has not been ratified by the obstacles of several European countries, especially France.
To move it forward, the EU established an additional protocol that provides for sanctions in case of non-compliance with environmental obligations, something that Lula did not like.
This Monday, the president spoke about the matter. "I want to discuss with Macron the question of the French Parliament that approved the hardening of the Mercosur-EU agreement. The EU cannot threaten Mercosur. We are strategic partners", asserted.
Lula conveyed the same message last week to the President of the European Commission (EC), Ursula von der Leyen, when she visited Brazil. "The premise that must exist between strategic partners is mutual trust, not distrust and sanctions," he said then.
If you liked it, share it with your friends!


Source: RT