One of the majority unions in the country considers that these agencies carry out racist, sexist and classist practices.
The union Comisiones Obreras (CC.OO.) of Spain has announced that it will file a complaint in the coming days with the Labor Inspectorate against several companies that offer the services of domestic workers from the Philippines.
These companies attribute to the employees characteristics based on their nationality. "Honesty", "loyalty", "discretion" or "caring attitude towards children" are some of the qualities with which they identify them, properties that allude to the people themselves and not to the quality of their work.
In one of the images denounced by the union, a young woman can be seen – they are always women – dressed in a pink uniform and with a wide smile concentrating on her cleaning work. CC.OO. maintains that the characteristics attributed to them "ultimately, suggest submission and servitude".
The different companies specialized in providing domestic staff of Filipino origin, speak at all times in feminine of their workers and sell it as a luxury service for the upper classes. While the only references to their labor rights are the low absenteeism and the "absence of conflict."
It is difficult to see a treatment as degrading as the one in this ad: machismo, classism and racism as a method of selecting domestic workers. @CCOO will not tolerate this unfortunate use of the work of our colleagues. We formalize a complaint before the ITSS. pic.twitter.com/OunSmUKiP9

— Carolina Vidal Lopez (@CarolinaVidal_L) April 13, 2023
"It's hard to see a so degrading treatment like the one in this ad: machismo, classism and racism as a selection method for domestic workers", says the Confederal Secretary for Women of CC.OO., Carolina Vidal Lopez, in a post on Twitter in which she attaches an image of the Mimucama company.
Other companies, they complain, offer "good behavior bonuses" with customers and, in general, offer similar descriptions and practices.
"A job is not offered, but the supposed behavior of people of that origin towards work," Vidal denounces, about practices that he describes as macho, classist and racist, and that in his opinion violate current legislation.
One of the criticisms is that the hiring of personnel of exclusively Filipino origin, vetoing people of other origins, can constitute Discrimination in access to employment by reason of origin, race, ethnicity or nationality, something expressly prohibited in the different Spanish regulations.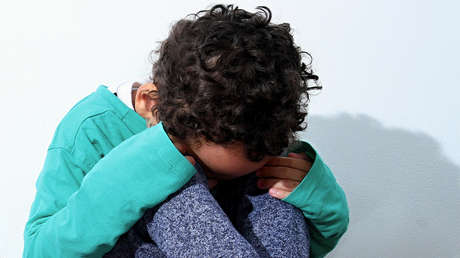 The home sector has always been involved in controversies and complaints about abuses. In addition, until very recently, domestic employees – mostly women – did not have the same rights as other workers.
Spain ratifies Convention 189
One of the historical demands of these employees was satisfied only last year, when Spain finally ratified Convention 189 of the International Labor Organization (ILO).
It is estimated that more than half a million people have benefited from the ratification of this Convention.
However, it is denounced that this progress in rights does not reach irregular workers who have a high level of precariousness, low wages and are exposed to a greater number of abuses, as it is a job carried out in the private sphere of homes.
However, the implementation of Convention 189 supposes a commitment to the regularization of the underground economyas well as for the gender equalitysince these are highly feminized works.
It is estimated that in Spain more than 90% of domestic workers are women and the vast majority are of foreign origin. However, of those who were registered before the ratification of the international instrument, 56% were Spanish, which shows how precariousness and the submerged economy punishes migrant women more.


Source: RT