Last year, in the departments of Meta and Cauca, similar events occurred with local residents who opposed the eradication of illicit crops.
Around 30 Colombian soldiers were held by peasants from the rural area of Beautiful viewin the department of Meta, while they were "developing military operations aimed at providing security and protection to the inhabitants" of the Alto Cano Cafra area, confirmed the General Command of the Military Forces in statements collected by Semana magazine.
According to the statement, some 300 people surrounded the uniformed of the Rapid Deployment Force No. 1, blocking the movement of the unit in Meta. Said department is known for the presence of illicit crops and for hosting dissidents that did not join the peace process, opting for the drug trafficking business.
The General Command urged to lift the blockade so that the military unit can continue with its work. In addition, he stressed that his troops acted "within the framework of respect for human rights, the norms of international humanitarian law and in compliance with the constitutional mission" in the face of this situation.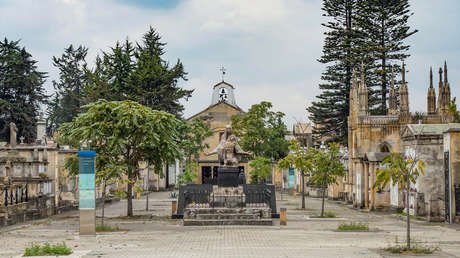 Last year, both the departments of Meta and Cauca were the scenes of similar detentions by peasants, who opposed the arrival of the military or the destruction of illicit crops.
On Sunday, three soldiers Colombians were kidnapped in Cauca by FARC dissidents. The General Command deployed search operations in the area to rescue the retained troops.
Source: RT