The next round of negotiations is scheduled for February 13, in Mexico City.
The Colombian Interior Minister, Alfonso Prada, assured that there is an improvement in the climate of the talks between the Government and the National Liberation Army (ELN) guerrilla, after the meeting that took place a few days ago in Caracas, Venezuela.
"The Caracas meeting was successful, the atmosphere around the table was substantially improved to work on the issue of bilateral cessation and advance in the schedule defined by both parties. Now the dialogues will be resumed in Mexico City," said Prada, according to the RCN radio station.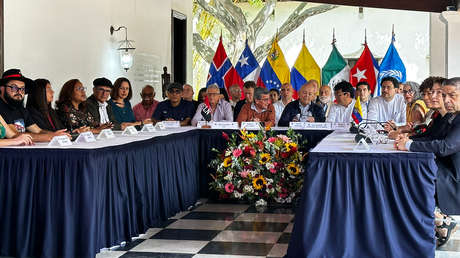 The minister welcomed the new spirit of the process and urged the two parties to work in order to consolidate the common goal of total peace.
In Caracas, it was possible to address and resolve the disagreement that occurred after President Gustavo Petro announced on December 31 a bilateral ceasefirewhich was later denied by the ELNwhich had not yet given its approval.
Prada made these statements during an act of the Summit of the Historical Pact Bank in the department of Boyaca, where he informed that the next round of dialogues will begin on February 13 in Mexico City.
Source: RT