Otty Patino commented that in the next meeting her position will be to "make the demand for a ceasefire and hostilities a priority" in order to advance in the negotiations.
Otty Patino, head of the Colombian Government delegation in the dialogue with the National Liberation Army (ELN), repudiated the attack perpetrated against a military contingent, which left nine soldiers dead, and indicated that this fact questions the will for peace of the guerrilla organization, to which the fact is attributed.
"In addition to this attack, in recent days the ELN has increased its harassment against the civilian population in Cauca, Arauca, Choco and Narino with a flagrant violation of the norms of International Humanitarian Law that they claim to abide by," Patino said in a statement, which was published by the president of Colombia, Gustavo Petro, on his Twitter account.
The head of delegation added that this "hurts the confidence of citizens in the will for peace of the ELN" and "the cordiality in the talks and in the implementation of the agreements deeply lacerates".
Patino mentioned that in view of the meeting next Monday with the Colombian president, his position will be to "make priority the demand for a ceasefire and hostilities as a necessary condition to advance the participation of civil society in this process" of dialogue, as well as the "development of relief in areas where the ELN can interfere or affect humanitarian actions and dynamics."
In the text, Patino added that the delegation he leads is also made up of soldiers and is witness to "their commitment to dialogue and to the construction of peace."
The attack against the military contingent occurred in Catatumbo, department of Norte de Santander, in the northeast of Colombia.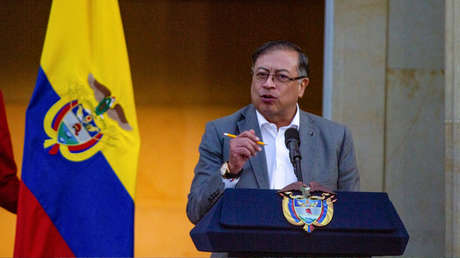 Peter's reaction
Petro, who repudiated the act, called for consultations with the government delegation that is participating in the negotiating table with the ELN, as well as with the representatives of the guarantor and accompanying countries of the dialogue.
"A peace process must be serious and responsible with Colombian society"said the Colombian president.
In statements to Caracol Radio, Patino commented that they will insist that the president remain at the dialogue table.
"Of course we're going to move on, I think we're going to go ahead, unless the president decides otherwise", he expressed.
Source: RT