Nancy Gonzalez de Barberi will face charges of illegal wildlife trafficking in a Florida court.
The renowned Colombian designer Nancy Gonzalez de Barberi was extradited to the United States, a country that claims her for the crime of illegal wildlife trafficking.
Images of the moment circulated in the media when Gonzalez de Barberi, who was being held in the El Buen Pastor prison in Bogota, was taken to the Military Transport Air Command (Catam) where Interpol officials were waiting for her to proceed with the shipment. .
#Attention The designer Nancy Gonzalez was extradited to the United States a few minutes ago. The North American authorities requested her extradition for crimes related to wildlife and conspiracy to commit a crime. pic.twitter.com/tCbAc2ADb8

— BluRadio Colombia (@BluRadioCo) August 30, 2023
This is the first extradition of an environmental nature that has been carried out for crimes committed between Colombia and the United States. In the North American country, Gonzalez de Barberi and two other people are required by the Court of the Southern District of Florida for concert to import wildlife against the lawfraud and merchandise smuggling.
How was the capture?
On July 11, 2022, the Prosecutor's Office and the Police captured Gonzalez de Barberi, his partner, Diego Rodriguez, and Jhon Camilo Aguilar, who was in charge of guaranteeing the departure of the articles, in the city of Cali (Valle del Cauca). leather from Colombia.
The charges against him are the illegal shipment to the United States of leather goods made from exotic animals.
The products were sold for thousands of dollars in exclusive stores in the North American country and Gonzalez de Barberi's creations were exhibited at fashion week in New York, reports El Espectador.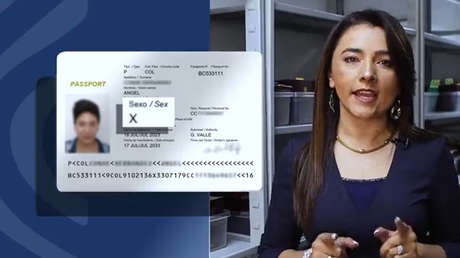 Their purses were used by entertainment personalities such as Sarah Jessica Parker, Sofia Vergara and Salma Hayekaccording to Noticias Caracol.
In a video The Prosecutor's Office explains that the detainees made wallets and bags with alligator and snake skins. The products were brought into United States territory by people who declared them as giftswhich raised suspicions among the authorities.
The merchandise left Colombian territory without permits from environmental authorities. In addition, the regulations established by the Convention on International Trade in Endangered Species of Wild Fauna and Flora (Cites) were evaded.
In February of this year, the criminal chamber of the Supreme Court of Justice endorsed the extradition of the renowned designer.


Source: RT