Ivan Velasquez affirmed that the aim is to achieve greater efficiency in the actions of the military and police forces.
Defense Minister Ivan Velasquez ruled out the militarization of the Colombian city of Buenaventura (Valle del Cauca) in response to recent acts of violence carried out by disputed criminal gangs.
The head of Defense leads a Security Council that is held in that town with the purpose of expanding the urban control capacity of the Military Forces and the National Police in areas where there are disputes between criminal organizations with which the Executive has been carrying out peace talks since the end of last year.
"We arrived in Buenaventura and we are aware of the risk that the community has and the difficulty they are going through. Controls on smuggling, drug interdiction and the presence of the Urban Special Forces will be intensified," said Velasquez upon arrival at one of the most important ports of the South American country.
📍 The Minister of Defense toured the streets of Buenaventura and spoke closely with the community about the anxiety generated by the recent wave of violence in the city. All the details of Minister Ivan Velasquez's visit to the Port at https://t.co/74tFbR6qWi🎥 Aymer… pic.twitter.com/eyaiLtk7jx

— The Cali Country 📰 (@elpascali) July 6, 2023
"It is not about filling the territory with the military"
In a statement to the media, he reported that he went to commune 12, which has been one of the most affected by the clashes between the 'Espartanos' and 'Los Shottas' gangs, to speak with the inhabitants and community leaders and " try to see what happens and find the solutions".
"This community not only requires the presence of the public force, but also social programs," he said.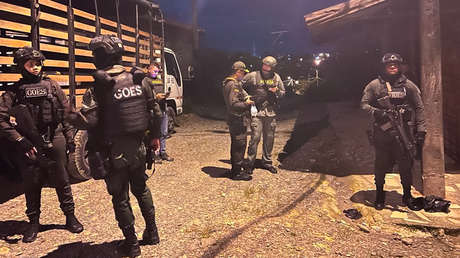 He also said that it is not about "filling" the territory with the military, but that a position of the Public Force is needed, through Special Urban Forces, military and the Police, to "ensure peace of mind".
He asserted that the strategy consists of "generating greater security with greater effectiveness" of the security forces.
In recent days, the non-aggression pacts between criminal organizations have been altered by the dissemination of a series of videos with threatening content where some 20 members of the gangs in conflict they sent threats to their rivals.


Source: RT