The authorities reported that the products of this trademark are considered "fraudulent" because they do not have a health registration.
The National Institute for Food and Drug Surveillance (Invima) of Colombia issued a health alert to warn and urge citizens to refrain from buying a variety of dietary supplements that are "fraudulently" marketed. under the brand 'Sascha Fitness'owned by the famous Venezuelan influencer Sascha Barboza.
According to the Invima alert, the products of the aforementioned brand —which are offered through the company's website— "they are considered fraudulent"given that "They do not have a valid health registry" in the category of dietary supplements and "have not been evaluated for aspects of quality, safety, and efficacy."
Invima considers that the consumption of these products without certification represents "a risk to the health of consumers", by not complying with the proper quality controls and local regulations. In addition, he warns that "its commercialization in Colombia is illegal".
The warning applies against a total of 15 products that are offered as so-called "high protein" dietary supplements to increase, decrease or maintain muscle mass, improve the immune system and energy levels of those who consume them.
for now, The influencer, who lives in Miami, USA, has not commented on the decision of the Colombian authority.
Invima adds that these products also "promise to be more effective in supplying proteins in relation to natural proteins consumed by humans", and which the company claims have "digestive enzymes" that help improve digestion, prevent constipation, upset stomach, gas and bloating.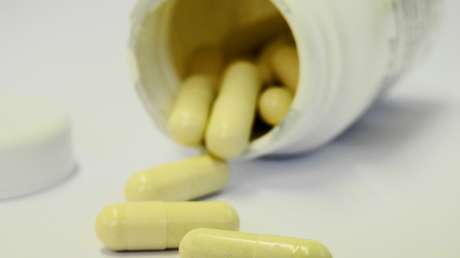 The agency warns that relevant aspects of these supplements are unknownsuch as its composition, storage conditions, transport and distribution.
"The Institute has alerted about the risks that these types of products represent for health, which allude to unauthorized properties that give rise to false expectations about the true nature, origin, composition or quality"adds the health authority.
If you find it interesting, share it with your friends!
Source: RT