Several groups are working to geolocate those places where the extermination methods were put into practice.
Uruguay demands justice for the crimes committed during the civic-military dictatorship that remain unpunished. The country went through 12 years of torture, repression and terror. In search of memory and truth, various groups have geolocated more than 160 places where extermination methods were carried out just 50 years ago.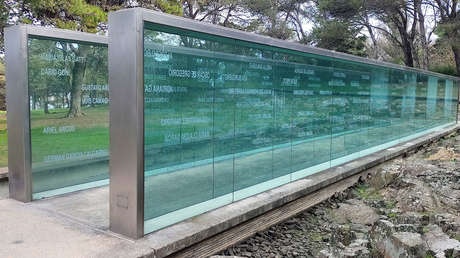 The dictatorship applied its recipes without delay and with a good part of the functional hegemonic press to its thoughts. The repression and torture were carried out in police stations or union premises which, to this day, constitute milestones that accredit the pressures.
The Uruguay Memory Sites collective has been working since 2019 to geolocate those places where the extermination methods were carried out. A simple walk through Montevideo allows one to find the marks on a map that builds memory and serves to demand justice.
Mariana Ris, a member of the organization, stated that such "horror centers" continue to "mark fear" in the territories where they are located. "No one who lived […] in a place close to a place of horror of these dimensions in those years, it remains as if that had not happened, because in many cases it was like a silent knowledge," said the activist.
They were 12 years of a national Administration marked by terror and the beginning of the liberalization of the Uruguayan economy. Half a century later, the request for justice is an inexhaustible yearning in the absence of an effective sentence for all those responsible for crimes against humanity. With this persistence, the multiplication of spaces that bear witness to what happened serves to keep in mind, for example, those locations that have changed over the years.
Source: RT