A spokesman for the electoral campaign indicated that the "leaks" about the court case are intended to "inflame tensions" around the former president.
Federal prosecutors obtained an audio recording in which former US President Donald Trump acknowledges withholding a classified document about a possible attack on Iran, CNN reported Wednesday, citing several sources familiar with the matter.
In the audio, Trump acknowledged that he is limited in his ability to share details of military plans because he would have to declassify classified material outside the White House, the sources said. So, the recording of the Trump meeting, It is a key piece of evidence in the criminal investigation into the handling of classified material by the ex-president carried out by US special counsel Jack Smith.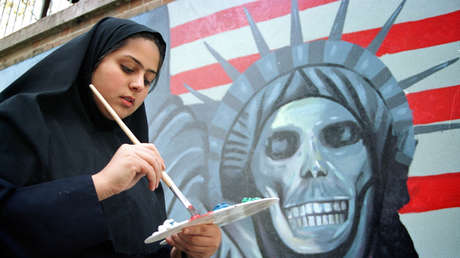 According to sources, it is about a meeting, which took place in July 2021 at Trump's golf club in Bedminster, New Jersey, between the former president and two people who worked on the autobiography of Trump's former chief of staff, Mark Meadows, as well as aides employed by the former president, including communications specialist Margo Martin. All these people did not have access to classified information.
As a result, Meadows' autobiography includes a reference to a similar meeting in which Trump "remembers a four-page report printed by Mark Milley himself" about the general's plans to attack Iran, deploying an "enormous number" of troops.
Trump has denied committing any wrongdoing and a spokesman for his new election campaign said the "leaks" about the court case are intended to "inflame tensions" around the former president. "The Justice Department's Continued Interference In The Presidential Election Is Shameful and this meritless investigation should stop wasting American taxpayers' money on Democratic political goals."
In January of last year, 15 boxes of classified documents were found at Trump's Mar-a-Lago residence in Florida. A few months later, in August, FBI agents searched his mansion again. They found 11 batches of classified documents, including some marked 'top secret'. Total, 103 classified documents and 18 top-secret materials were confiscated
Source: RT