The Ukrainian Security Service confirmed its responsibility for the attack, which claimed the lives of two civilians and injured their daughter.
The Security Service of Ukraine (SBU) has provided CNN with a video not broadcast to date showing a Ukrainian attack on the Crimean bridge recorded by the same surface drone that carried it out on July 17.
This is the first time that kyiv officially acknowledges responsibility for the attack, which claimed the life of a married couple who was traveling on the bridge linking the Russian mainland and the Crimean peninsula, injuring his 14-year-old daughter.
Posted on Tuesday by CNN, the SBU video shows the screen of the operator of the unmanned boat moments before it hit a concrete structure with about 850 kilograms of explosives.
The images were completed with recordings from surveillance cameras that show the moment of impact from a surface drone on the section of the bridge intended for road traffic and another explosion that hits the railway section minutes later.
In addition to the death of civilians, the attack, which the Russian authorities described as terrorist actcaused significant damage to the rails of the bridge.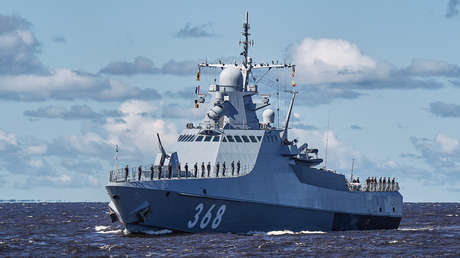 Speaking to the American media, the head of the SBU, Vasili Maliuk, said that the development of maritime drones was carried out independently by the security services in an underground facility without the participation of private companies. He also noted that development of the drones began shortly after Russia launched its military operation in Ukraine in February 2022.
"Surface drones are a exceptional invention of the SBU", he stressed, praising the attacks on the Crimean bridge and the Russian tanker Sig, the latter carried out earlier this month.
Since the start of the conflict, Kiev has resorted on numerous occasions to the use of unmanned aerial and naval vehicles to carry out strikes against Russian civilian and military targets, mainly in the Crimean peninsula, which officially rejoined Russia in 2014 after a referendum.
Source: RT