Several security agents are being held by inmates in four prisons.
Five people have died and another 11 have been injured this Sunday in the clashes that have broken out between "organized crime groups" in the Guayas No. 1 Detention Center, in Guayaquil (Ecuador), according to a release shared on Twitter by the National Comprehensive Care Service for Adults Deprived of Liberty and Adolescent Offenders (SNAI).

"We regret to inform that, so far, five people deprived of liberty have died and eleven have been injured as a result of these events, who were promptly evacuated to hospitals and are out of danger," the text reads.
crisis committee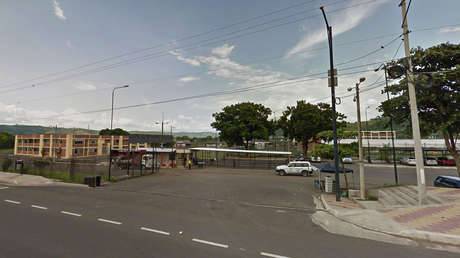 The SNAI indicates that the Crisis Security Committee has been activated at the Unified Command Post to coordinate protocols and actions, which will collaborate with the National Police, the Armed Forces and the Gessic and Geap tactical units, belonging to the Security and Prison Surveillance Corps.
It also indicates that a Crisis Committee has been activated, while the members of the Prison Security and Surveillance Corps, together with elite police groups, they are carrying out a swept by said jail.
On the other hand, the agency reports that several prison security agents are being held by prisoners in the prisons of Cotopaxi No. 1, Azuay No. 1, Canar No. 2 and El Oro No. 1, for which reason the authorities are trying to free them and "return to normality."


Source: RT