Throughout November, various voices in Washington suggested to kyiv the need to sit down and talk with Moscow.
UK Defense Minister Ben Wallace said in an interview for the US Daily Beast website published on Thursday that Ukraine must continue its offensive actions at the front, urging kyiv to "maintain the momentum".
"Given the advantage the Ukrainians have in terms of the training, equipment and quality of their personnel over the demoralized, poorly trained and ill-equipped Russians, it would be in Ukraine's interest to keep up the momentum through the winter", he asserted.
Along these lines, Wallace specified that the international community handed over to the kyiv forces 300,000 "pieces of arctic warfare equipment" before the imminent arrival of winter.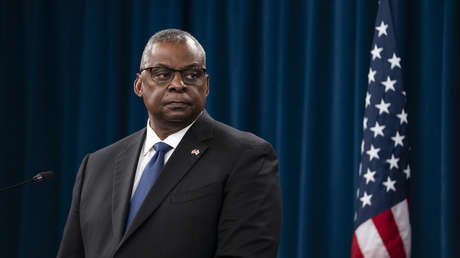 From Daily Beast they point out that such statements by Wallace come at a time when senior US officials have tried to push Ukraine to the negotiating table with Russia for a possible armistice.
In particular, almost two weeks ago it was reported that Jake Sullivan, White House National Security Adviser, proposed during his visit to kyiv on November 4 to Ukrainian President Vladimir Zelensky to start take "realistic" positions for a possible dialogue with Moscow.
Meanwhile, the head of the US Joint Chiefs of Staff, Mark Milley, stated in early November that neither Russia nor Ukraine could achieve a military victory by force "in the true sense of the word". Along these lines, he proposed "recourse to other means" and noted that there is "a window of opportunity for negotiations."
For his part, Zelensky, who at the end of September ratified a decision that prohibits negotiating with Moscow while Vladimir Putin is head of state, did not completely rule out some peace talks, but put various conditions.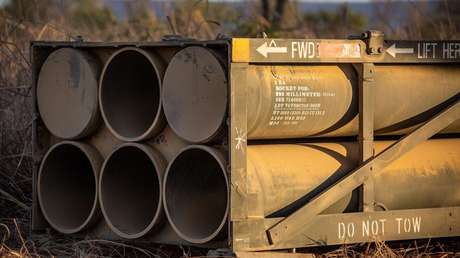 Among them are the claim to restore Ukrainian territorial integrity, respect for the UN Charter and payment of reparations by Moscow, which includes the Crimean peninsula, the two republics of Donbass and the provinces of Kherson and Zaporozhie. as part of Russian territory.
The British, committed to kyiv "far above" others
Meanwhile, the United Kingdom is emerging as a partner of Ukraine with military aid commitments "well above" most countries, details Daily Beast, citing a senior kyiv military official. The source stressed that his London partners were "extremely committed" to securing military shipments.
"If our Armed Forces need a certain vehicle or piece of weaponry, the British they will look in the military catalogs of different countries and they will find what we need," he said, pointing to the deliveries of Australian-made Bushmaster armored personnel carriers as an example.
Source: RT