Among the defendants are the city council, several municipal departments and the mayor of the city.
Homeless people and their lawyers have sued the city of San Francisco (USA) on Tuesday, demanding that it stop harassing and destroying the belongings of those who live on the street and have nowhere to go. With the litigation, those affected also seek to force local authorities to invest in affordable housing that solves the problem.
The lawsuit was brought against the City Council, various city departments and Mayor London Breed by the San Francisco Bay Area Lawyers Committee for Civil Rights and others in federal court on behalf of the Homeless Coalition. and seven people who are homeless or at risk of becoming homeless.
The plaintiffs accuse San Francisco of inaction for decades in guaranteeing its residents affordable housing, when thousands of people were forced to live in tents and sleep in vehicles.
In addition to failing to build affordable housing, the city is accused of using heavy hand tactics to make homeless people move, by threatening or carrying out arrest, and by taking people's belongings when demolishing encampments without offering them any shelter in returnas required by law.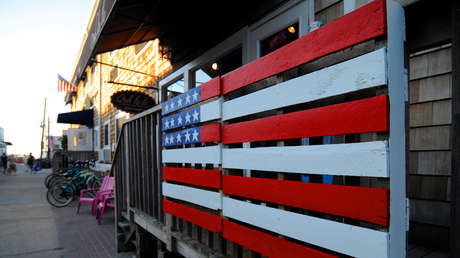 The lawsuit asks the court to order the city stop punishing the homeless for sleeping and living on public property until it has enough shelter to offer. It also calls for preventing property seizures and appointing a supervisor to make sure the city does its job.
"We have to change the conversation around the causes of homelessness here and come up with proven solutions," said Zal K. Shroff, senior attorney for the Lawyers Committee, in statements collected by AP.
Shroff acknowledged that the court can't order San Francisco to build affordable housing, but the group hopes the demand will push city leaders in that direction.
The agency reports that both the mayor's office and the city attorney's office declined to comment, saying only that San Francisco is focused on expanding temporary shelters and providing more permanent housing options. Breed's office said that since 2020 the city has added nearly 3,000 housing units permanent support.
"Once we are notified of the lawsuit, we will review the complaint and respond in court," said Jen Kwart, a spokeswoman for City Attorney David Chiu's office.
According to the mayor's office, San Francisco has some 3,500 beds to accommodate the homeless. The lawsuit estimates that the city would have to build almost 6,700 new units affordable, which cost around 4,800 million dollars, to house all the people who currently have nowhere to live.
Source: RT