According to Li Qiang, both countries have a solid foundation for cooperation and a strong drive for development.
Chinese Premier Li Qiang held a meeting in Berlin on Monday with German President Frank-Walter Steinmeier, Xinhua reports.
During the meeting, Li stressed that Beijing always attaches great importance to Sino-German relations. According to the senior official, there is no fundamental conflict of interest between the two countries and, on the contrary, they have a solid foundation for cooperation as well as a strong drive for development.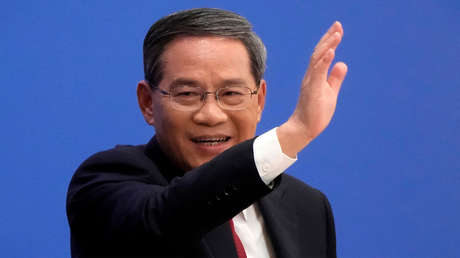 The Chinese premier assured that Beijing is fully confident in the prospects for bilateral cooperation with Berlin, while noting that China is willing to cooperate with Germany to play a constructive role in promoting stability and prosperity in the world.
For his part, Steinmeier declared that Germany is opposed to any form of confrontation, and is willing to strengthen communication with the Asian giant to make joint efforts in favor of peace and development.
It is Li's first trip abroad since he took office in March. In addition, the Chinese premier is expected to visit France.
The meeting takes place in the context of growing pressure from the US, which seeks to impose its anti-China policy on the EU. The community bloc formulated its own economic and security approach to China at the end of March, focusing on "risk reduction" and not "disengagement", a path that was shared by Washington in early May.
Source: RT