Li Shangfu said he hoped the two nations would "closer ties at all levels."
The Chinese Defense Minister, General Li Shangfu, met on Monday in Beijing with the head of the Russian Navy, Nikolai Yevmenov.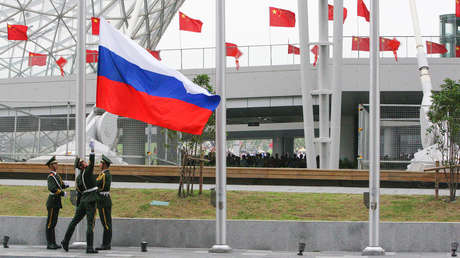 Li stressed that "thanks to the joint efforts of both sides, the relationship between the two armed forces will continue to deepen and strengthen, and will continue to evolve and reach new levels", says a statement from the Chinese Defense Ministry. According to the high command, "there is a strong exchange and frequent interaction between the Chinese and Russian Navies."
Likewise, he indicated that he hopes that the two nations will "strengthen ties at all levels" and "contribute positively to the maintenance of peace and regional and even global stability."
For his part, Yevmenov stressed that "Russia attaches great importance to the strengthening practical cooperation between the Russian and Chinese armies in various fields and is willing to maintain close coordination with China", as well as "continue increasing exchanges between both Navies at all levels".
Source: RT