According to Chinese state media, the purpose of the ship is "to provide technological support for the peaceful use of space."
China launched a reusable experimental spacecraft into space on August 5 using a Long March-2F carrier rocket. However, the ship has not yet returned to Earth and the Chinese authorities have not specified how long it will remain in space.
On Monday, the spacecraft flew right over its launch site, the Jiuquan space center in the Inner Mongolia region, but did not land.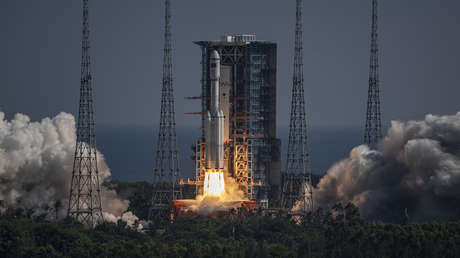 The situation is particularly curious, since it is quite different from the 'modus operandi' of the first ship of this type launched into space by the Asian giant in 2020, which remained in orbit for just two days and released a small payload before returning to the earth.
According to a report by Ars Technica, experts monitoring the flight of the new spacecraft have noted that its orbit is about 346 kilometers by 593 kilometers inclined at 50 degrees to the equator. much larger than its predecessorwhich was about 331 kilometers by 347 kilometers with a similar inclination.
For its part, the Chinese state press has only indicated that the spacecraft will return to its scheduled landing site "after a period [indefinido] of operation in orbit" and has assured that its objective is to "provide technological support for the peaceful use of space".
The idea behind reusable spacecraft is to have hybrid vehicles capable of operating both in space and in the Earth's atmosphere.
Source: RT