From the Asian giant they maintain that "such practices are contrary to the trend of the times."
Chinese Foreign Ministry spokesman Wang Wenbin told a press briefing on August 18 that "in order to serve its geopolitical agenda, the United States often fabricates so-called 'threats' to create the pretext to contain and suppress other countries in order to ensure their supremacy and seek selfish gain." Wang expressed that "such practices are contrary to the trend of the times and detrimental to the common interests of the international community."
A reporter asked the spokesperson to comment on the fact that the US Department of Defense, in its Biodefense Posture Review, released on August 17, called China a major long-term threat and questioned China's compliance. part of Beijing's current international regulations on biological weapons.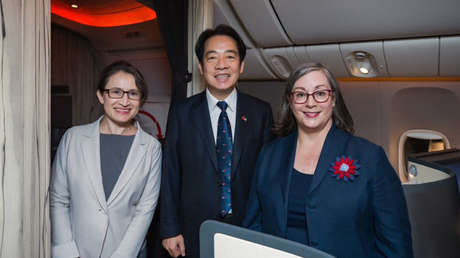 Wang Wenbin called biosecurity a global issue, adding that "false narratives and US attempts to foment confrontation are seriously endangering the biosecurity governance system, the cornerstone of which is the Biological Weapons Convention (BAC)."
He also stressed that Washington has never made any intelligible comment on the international community's concern that the US continues to develop its biological warfare capabilities even after joining the Convention, which undermines the country's credibility and makes it impossible to maintain global biosecurity.
The spokesperson for Chinese diplomacy stressed that Beijing "will continue to act within the framework of the Global Security Initiative and cooperate with the international community to firmly uphold the authority of international biosafety law."
Source: RT