The heat wave is expected to continue until the end of this week.
China on Sunday registered a temperature above 50ºC in the autonomous region of Xinjiang, in the northwest of the country, setting a new heat record, reports Reuters citing local media.
The thermometer in the municipality of Sanbao reached 52.2ºC, breaking a previous record of 50.3 ºC, recorded in 2015 near Lake Aiding.
High temperatures in the region are expected to continue until the end of this week.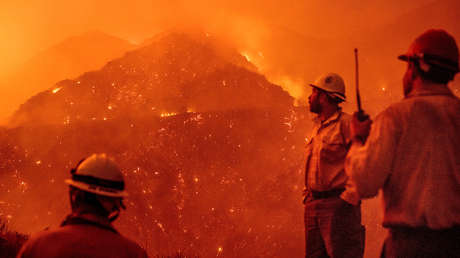 An unprecedented heat wave has hit countries across Asia since April, fueling concerns about the ability of the region's population to adapt to a rapidly changing climate.
Meteorologists described last June as the hottest on the entire planet.
While on July 3, Earth reached the highest temperature in history since records began, according to data from the US National Centers for Environmental Prediction. The global average temperature was 17.01°C, surpassing the previous record of 16.92°C reached in August 2016 and in July 2022, highlighting the dangers of carbon emissions from burning fossil fuels.
These data also feed the concerns about human-induced global warming and the resurgence of the El Nino phenomenona climate event related to the warming of the central and eastern tropical Pacific Ocean, which occurs every two to seven years.
Source: RT