In this technological complex, scientists will seek to replicate the generation of solar energy from nuclear fusion reactions.
China is building the facilities that will house the technologies that are used primarily for the fusion energy productionthe same one that powers the Sun and the other stars, the Xinhua agency reported on Saturday.
Its about Comprehensive Research Center for Fusion Technology (CRAFT), which is located in Hefei City, Anhui Province, China. This site will seek to replicate the generation of solar energy from nuclear fusion reactions.
To achieve these processes, scientists will need to develop the key technologies and systems for the Chinese Fusion Engineering Test Reactor (CFETR), considered the ""China's next generation artificial sun".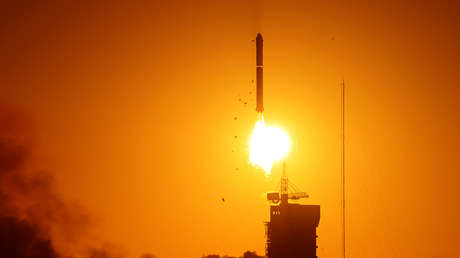 This new Tokamak device is planned to produce fusion energy with a maximum power that could reach 2 gigawatts (GW). The CFETR is expected to be completed in 2035.
On the other hand, the Chinese researchers explained that once the CRAFT works are completed, it will become a comprehensive research platform with relevant technology for demonstration fusion power plants (DEMO), as well as for industrial applications.
The CRAFT, whose construction began in December 2018, will be fully completed in 2025. These facilities will allow China to achieve technological independence for the development of nuclear fusion reactors.
According to state media, China began its studies related to nuclear fusion energy in the 1970s. After several years of research, Chinese specialists managed to build the Advanced Experimental Superconducting Tokamak (EAST), a fully superconducting magnetic fusion energy reactor. This is because it uses magnetic fields to confine plasma at high temperatures.
This 400-ton donut-shaped device, known as the 'Chinese artificial sun', set a world record on May 28 after reaching a plasma temperature of 120 million degrees Celsius for 101 seconds.
If you liked it, share it with your friends!
Source: RT