It "does not pose any threat to any country," declares the Chinese Foreign Ministry.
The second Chinese hot air balloon, detected last Friday night flying over Latin America, is of a "civilian nature" and "does not pose any threat to any country" and all the parties involved "have expressed their understanding," the spokeswoman said on Monday. of the Chinese Ministry of Foreign Affairs, Mao Ning, at a press conference.
When asked about US claims that the balloons had been used by Beijing for espionage purposes, the spokeswoman said the aircraft was "civilian in nature and used for flight tests." "Affected by weather conditions and with limited self-control, this airship seriously deviated from its intended route and mistakenly sailed through the skies over Latin America and the Caribbean," she said.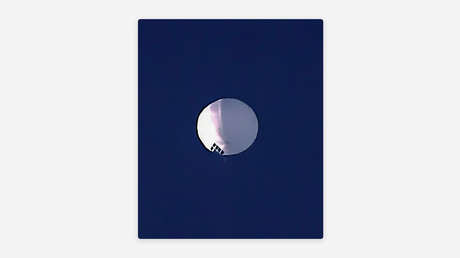 He stressed that China "has always strictly abided by international law," as well as "has informed all parties involved" and acted appropriately "without posing any threat to any country" and "all parties have also expressed their understanding."
Last Thursday, the spokesman for the US Department of Defense, Patrick Ryder, declared that a Chinese "surveillance" hot air balloon had been detected on US soil, flying at high altitude. Although from Beijing they assured that the balloon was of a civilian nature and "deviated a lot from its planned route", due to the strong winds and its limited ability to self-steer, Washington chose to get rid of the aerostat.
Thus, last Saturday, the US military shot down the Chinese balloon near the coast of the state of South Carolina. The secretary of the Department of Defense, Lloyd Austin, specified that the flight of the aircraft responded to an attempt by China to monitor strategic installations in the continental territory of the country.
For its part, the Chinese Ministry of Defense announced last Sunday that its country reserved the right to respond to the US with the necessary means in situations such as the incident. Thus, the agency's spokesman, Tan Kefei, described the demolition of "an exaggerated reaction." "We strongly protest against this action by the US side and reserve the right to use the necessary means to resolve this type of situation," he stressed.
Source: RT