In the first half of 2022 alone, Chinese investments in US bonds have decreased by $100 billion.
The general trend of declining holdings of US Treasury Department bonds by China shows that Beijing wants to reduce dependence on the dollar, after Washington has shown that it can freeze the dollar reserves of other countries, such as has done with Russia, reports Nikkei Asia.
Citing official data, the outlet states that the Asian giant's holdings were $970 billion at the end of July 2022, down 9% compared to the end of last year. In addition, investments have followed a downward trend since 2018, and in the first half of 2022 alone they have been reduced by 100,000 million dollars.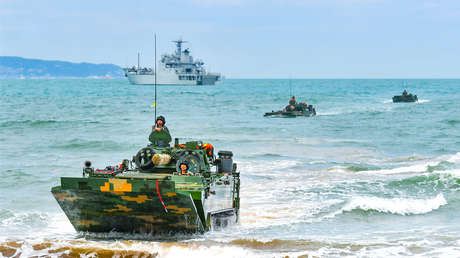 At the same time, China's decline in bond investments is reported to have coincided with an increase in its holdings in so-called tax havens: the Cayman Islands and Bermuda, at $38.5bn and $7bn respectively.
These actions by Beijing show that the general trend is consistent, despite the fact that the figure registered in July represents a small increase compared to June, when it was 967.8 billion dollars, reaching its lowest level of participation in debt. American since May 2010.
Thus, Nikkei Asia suggests that this approach by the Chinese authorities could be an attempt to protect its assets from the possible sanctions that the US would impose against the Asian country amid the growing tensions around Taiwan, as happened with the reserves. of Russia, when more than 300,000 million dollars were frozen after the start of the military operation in Ukraine.
In addition, it is noted that China appears to be substituting some of its Treasury bills for gold, as its imports of that metal more than doubled in August to $10.36 billion, the largest sum since 2017.
Source: RT