The act awarded to the kyiv regime and carried out with surface drones caused two civilian deaths and left a minor injury.
Beijing recommends that the parties to the Ukrainian conflict refrain from attacking civilian infrastructure objects, Mao Ning, a spokesman for the Chinese Foreign Ministry, said, commenting on the attack on the Crimean bridge on Monday.
"China believes that the parties involved should refrain from attacking civilian facilities and assets, ensure the safety of civilians and respect international humanitarian law," the spokeswoman said during a press conference.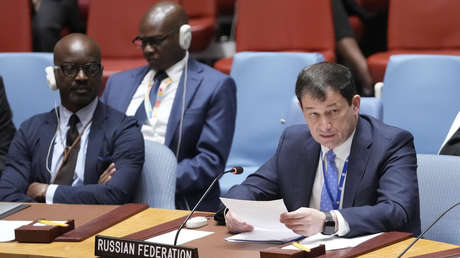 The Asian nation hopes that the parties to the conflict "will strive to achieve a political solution to the crisis and jointly contribute to alleviate the situation," Mao added.
Early Monday morning there was an attack on the Crimean bridge that left two people dead, a minor injury and caused the stoppage of traffic on the road, which connects the homonymous peninsula with the Russian mainland. The country's National Anti-Terrorism Committee detailed that the attack was carried out by the kyiv regime with surface drones.
Russian President Vladimir Putin described what happened as a "terrorist attack", regretting that a young woman lost her parents. Putin stressed that the attack on the bridge is "a senseless crime" and "violent", since it is not used for the transport of military equipment and because civilians were affected, while stressing that "there will be an answer" from Moscow.
commenting the attack, the adviser to the head of the Ukrainian presidential office, Mikhail Podoliak, referred to the structure as "illegal", predicting a short life.
In this regard, the spokesman for the White House National Security Council, John Kirby, said that Washington it is not in charge of "determining the legitimacy or illegitimacy of the targets that the Ukrainians attack". "Crimea is Ukraine. […] They themselves determine the objectives," he summarized.


Source: RT