This strategy will give exchange rates greater predictability and will reduce transaction costs, explained the Secretary of International Affairs of the Brazilian Ministry of Finance.
China and Brazil have taken another step to advance in the trade and investment negotiations between the two countries, which will be carried out directly between the Brazilian real and the Chinese yuan, ruling out the use of the US dollar, reported the Brazilian Agency for the Promotion of Exports and Investments (Apex).
Two initial agreements were signed this Wednesday in Beijing, during the Brazil-China Business Forum, with the participation of official representatives of both countries and nearly 500 businessmen.
The first establishes that the Brazilian bank BBM, controlled by the Chinese Bank of Communications (BOCOM), joins the Chinese interbank payment system (China Interbank Payment System, CIPS), an alternative in the Asian country to the international Swift system.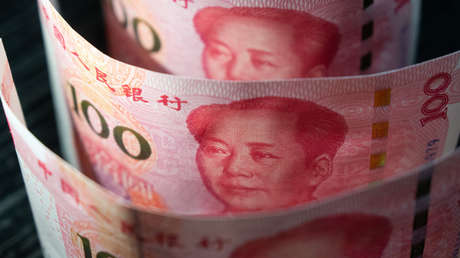 "The expectation is reduce business transaction costs with the direct exchange between real and yuan. The bank will be the first direct participant of this system in South America," read a statement issued by the agency.
Likewise, Apex added that "the easing of restrictions on the use of the yuan is aimed at further promote bilateral trade and facilitate investment.
The pact includes the creation of a Clearing house, a banking entity that allows the closing of businesses and loans without the intermediation of the US dollar to facilitate international transactions. The Brazilian branch of the Industrial and Commercial Bank of China (ICBC) is in charge of operating as a clearing bank for the yuan.
The Secretary of International Affairs of the Brazilian Ministry of Finance, Tatiana Rosito, stressed that this step will give "a greater predictability of exchange rates", which is very important for investors and traders.
According to Rosito, exchange taxes are one of the elements most questioned by Chinese partners in the South American country, so trade in local currency can contribute to the increase in bilateral exchanges.
However, the agreement is not mandatory and any exporter who wishes may continue to trade in dollars.
For her part, the Chinese Vice Minister of Commerce, Guo Tingting, celebrated the progress achieved with the agreement, and assured that both countries are strategic partners and have an exemplary relationship. "We are strategic partners. In a scenario of unprecedented changes, ours is a model of relations between countries," she said.
Reducing dependence on the dollar and increasing the circulation of the yuan is one of the lines of action of Beijing's foreign and financial policy, which recently signed agreements with Saudi Arabia and Russia for the use of the yuan in trade, which expands the share of the Chinese currency in the global financial market.
Source: RT