The Chinese Army accuses a US plane of violating the memorandum of understanding between Beijing and Washington during a meeting with a Chinese fighter.
The Chinese military released a statement on Saturday stating that the US misled public opinion and distorted the facts regarding the encounter between an American RC-135 and a Chinese J-11 fighter that took place on December 21.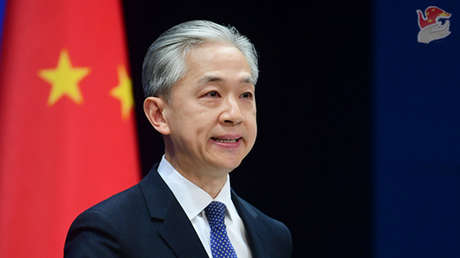 The spokesman for the People's Liberation Army Southern Theater Command Tian Junli said the US plane was conducting a close reconnaissance flight near the coastline of south China and Hainan Province. The RC-135 pilot ignored the warnings from the Chinese fighter and carried out a dangerous maneuver, violating the memorandum of understanding on rules of conduct for air and sea encounters between Beijing and Washington.
Tian stressed that the Chinese pilot acted in accordance with the provisions of the memorandum, confirming China's responsible attitude towards regional security.
"We strongly demand that the US side restrain the operations of its forward air and naval troops, strictly abide by relevant international laws and agreements, and avoid any accidental events at sea and in the air," Tian concluded.
US position
Meanwhile, the US Indo-Pacific Command accused the Chinese pilot of "conducting an unsafe maneuver during the interception of a US Air Force RC-135 aircraft lawfully conducting routine operations over the sea." South China in international airspace", forcing the US aircraft to "perform evasive maneuvers to avoid a collision".
Source: RT