Before the Russian billionaire sold the soccer club, it had to operate within the constraints of a special license issued by the UK government.
British soccer club Chelsea believes sanctions on Russian billionaire Roman Abramovich, the team's former owner, are a key factor in its total net loss of $148.7 million during the 2021-22 season, according to a statement on financial results. published this Monday on its website.

"The results for the year have been affected by the sanctions imposed on the previous owner of the club on March 10, 2022″, reads the text. "As a result of these, the club had to operate within the limitations of a special license issued by the Government of the United Kingdom", adds , detailing that they were in force until the end of the sale of the equipment, on May 30.
In this regard, recall that during that period Chelsea were restricted in a number of areas including, among others, the ability to sell tickets or commercial promotions, accept event bookings, as well as sign contracts with players and sponsorship partners, which which, taken together, resulted in extraordinary expenses and lost revenue.
long-term impact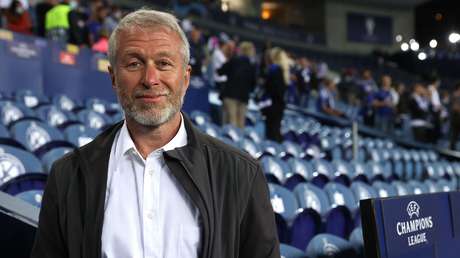 "Some of these limitations are expected to have an impact on finances in the coming years due to the long-term impact of restrictions on entering into new contractual agreements," he continues, specifying that he donated all proceeds from the sale to charity. of entries allowed toward the end of the sanctioned period.
Despite the restrictions imposed on the club, the turnover figure increased from 533.3 to 590.2 million dollars, driven, to a large extent, by the increase in commercial income and from match days due to the return of fans to the meetings.
However, higher revenues were offset by higher operating expensesincluding those on match days, which meant the resumption of operations and increased staff costs.
Finally, Chelsea comments that they invested 144.7 million dollars in the team during the 2021-22 fiscal year and made a profit of 151 million with the exchange of players. "Despite the loss in the year and the operational challenges due to the sanctions, the club continues to comply with the financial regulations of the UEFA and the Premier League," he concludes.
Source: RT