In recent years, Elon Musk has criticized OpenAI, the company behind the bot, arguing that its trust was "low" when it came to security.
Recently, the first demo of the ChatGPT, the new chatbot that is on everyone's lips in Silicon Valley and whose success has been resounding. It surpassed a million users in just 5 days. And no wonder: People have been sharing impressive examples of their skills on social media, from casual conversations to programming code.
Just as interesting is the company behind its development: OpenAI, a research organization co-founded by Elon Musk and the investor Sam Altmann, and backed by a financing of 1,000 million dollars from Microsoft corporation.
Sources familiar with OpenAI's presentation to investors said the organization expects to earn $200 million in revenue next year and $1 billion in 2024. They also revealed that the company itself was valued at 20,000 million dollars in a secondary sale of shares, according to Reuters.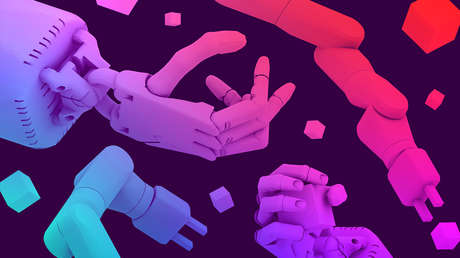 OpenAI charges developers who license its technology about a cent or more to generate 20,000 words of text and about 2 cents to create an image from a written prompt, according to its website.
OpenAI has also gained attention as a provider of artificial intelligence (AI) and potential competitor to Google in searches with ChatGPT, which has so far answered queries from more than a million users.
Even AI has progressed faster than many predicted, according to Brad Smith, president of Microsoft. "We're going to see progress in 2023 that people two years ago would have expected in 2033. It's going to be extremely important not only for the future of Microsoft, but for everyone," he said in an interview this week.
"A dangerously strong AI"
In recent years, Musk has criticized OpenAI, arguing that his trust in the company was "low" when it came to security, according to Business Insider.
In 2018, three years after Musk helped found the company, he resigned from its board of directors. At the time, a corporate blog reported that Tesla's CEO had resigned to "eliminate potential future conflicts of interest" as the automaker also develops AI technology. However, it was indicated that Musk would continue to donate to the non-profit organization.
Some time later, the businessman explained that he left the company because "he did not agree with some of the things that the OpenAI team wanted to do." Also in 2019, the billionaire tweeted that Tesla was also competing with OpenAI for employees, adding that he had not been associated with the company for "over a year."
"We are not far from a dangerously strong AI"Musk tweeted in response to a publication of Altman from early December, in which he called ChatGPT "scarily good."
If you liked it, share it with your friends!


Source: RT