The popular 'chatbot' excelled in terms of originality and creative fluidity, although its responses did not stand out in flexibility.
A group of researchers from the University of Montana reported that ChatGPT, the application based on the GPT-4 artificial intelligence engine, matched the top 1% of human thinkers who participated in a standard test of creativityreported CNBC.
In the new research, eight responses generated by the popular chatbot were analyzed using the Torrance Tests of Creative Thinking, which assess the level of human creativity by measuring fluidity, flexibility and originality.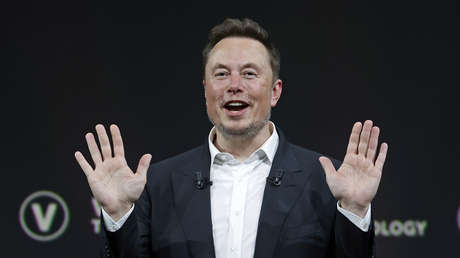 The responses prepared by both ChatGPT and a control group made up of 24 university students were sent to the School Testing Service (STS), which was unaware that some of the responses had been created by an artificial intelligence system.
The results indicated that the ChatGPT exceeded 1% of the participants in terms of fluency (ability to generate numerous ideas) and originality (Ability to generate new ideas). However, his answer scores dropped for the flexibility (ability to generate various types of ideas), a parameter in which the 'chatbot' was surpassed by 97% of the students.
"For ChatGPT and GPT-4, we demonstrated for the first time that it works in the top 1% of originality," said Professor Erik Guzik, who said he was surprised that AI generated original ideas, a hallmark of the human imagination.
Higher than most US college students.
The scientists said that by comparing the ChatGPT responses to those of 2,700 US college students who took the Torrance Tests of Creative Thinking in 2016, they found that the 'chatbot' surpassed the vast majority of students. However, Guzik stressed that some of his students were in the creative top 1%.
Finally, Erik Guzik commented that AI could have an impact on the economy, as well as boost regional and national innovation. "I think we know that the future will include AI in some way," said the researcher, assuring that one must "be careful with how it is used and consider the necessary rules and regulations."
"But companies are already using it for many creative tasks," stressed Guzik, concluding that "in terms of regional entrepreneurship and innovation, this is a game changer."
If you liked it, share it with your friends!
Source: RT